Meet Lauren, Interior Stylist at Valiant. She's one of our talented stylists responsible for creating captivating contemporary looks for our Brisbane and Gold Coast clients. Learn more about Lauren and discover her tips on how to design stunning interior spaces.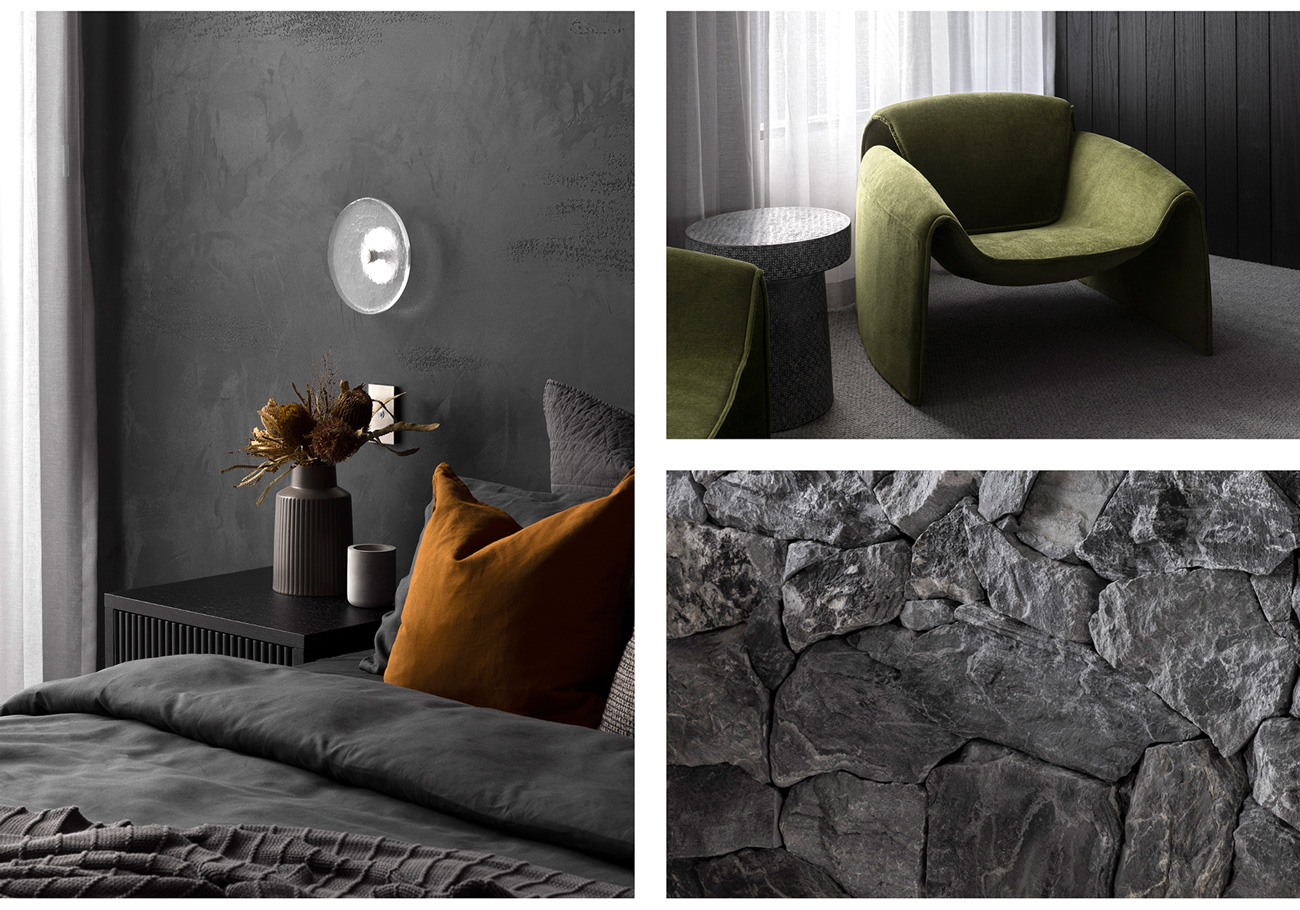 Tell us a little about your background before joining the Valiant family?
Before joining the Valiant family, I was working with a smaller company developing my skills as an interior stylist. I had recently finished my interior design diploma which gave me a lot of knowledge behind different designs and styles that I still use to this day. I am grateful to of had all the experiences in my career that has led me to joining the Valiant family.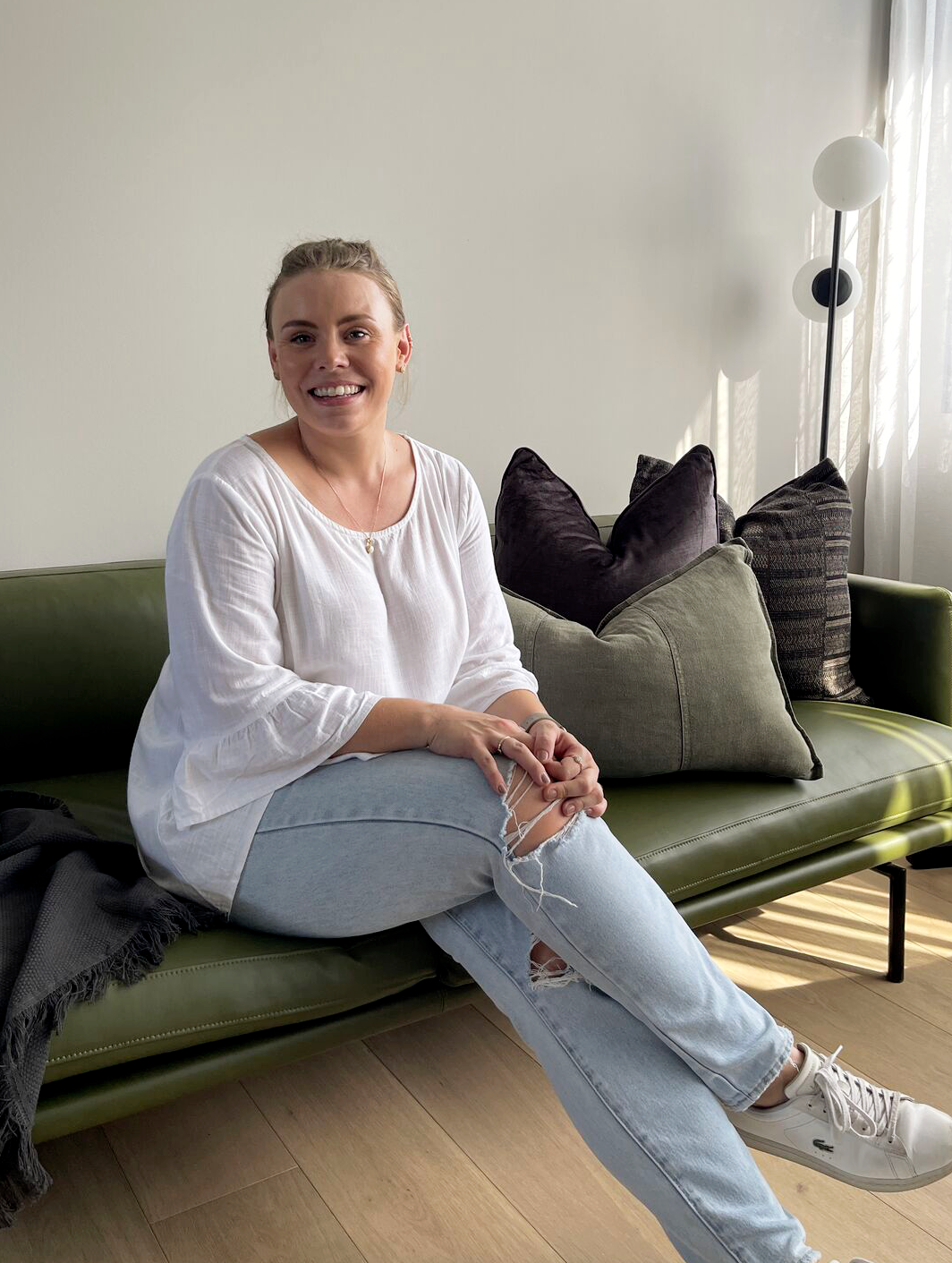 What inspires you when you create?
What inspires me the most when I create are the beautiful colours and textures surrounding us. I find the most beautiful combinations of colours are found naturally in the world, whether it be dark olive greens with the burnt orange earth that is so regularly found in our very own outback or the different shades of blue in the sea where it almost turns into a darkness. This inspires me to design concepts including certain colour combinations and materials that present in a natural and organic way.
What is your recommendation when choosing décor items?
Pick out a colour palette of maybe three to four colours/shades that you like together. This will be a great starting point once you begin to choose décor. Try stick to same types of timber, textures material and consider a balance within your design to show cohesion. I always take a step back and look at my design/project as a whole to ensure that nothing sticks out or looks out of place. Most of all you must enjoy the decor you have created, if you pick your favourite colours and texture you will always love looking at them.
How do you balance beauty and function when creating designs?
Ensure that your first point of view when walking into a room to be something you love to look. Instead of walking into a room or your home and seeing a shoe rack or Tv, put a little effort into seeing one of your favourite paintings or even a favourite cushion. This will balance the beauty within your home, as there will always have to be functionality about your home. However, functionality and beauty do come hand in hand, as with most rooms, having furniture to create open space but still have all the necessary pieces furniture is the best way to style a room. Try to always style in ascending height, always the larger and taller items at the back of the room and small, shorter pieces at the front. I know this may not always be possible, but it can greatly elevate the room and create function flow throughout a home.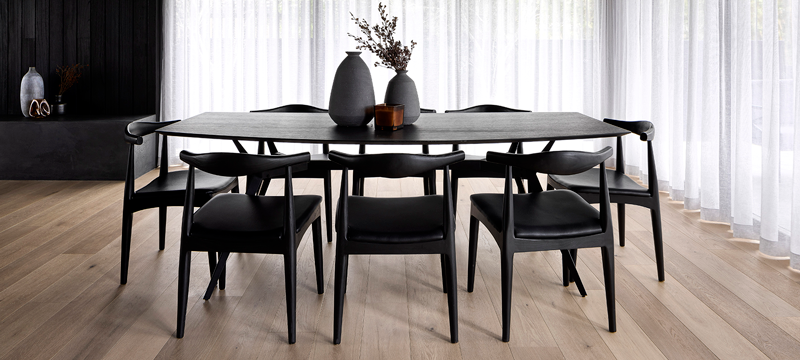 Do you have a favourite space you like to design?
My favourite space to design is the bedroom! I love bringing in linen textures and some cosy throws to warm up a bedroom. There are also a lot of opportunities to experiment with different layers whilst also adding extra furniture items such as occasional chairs, benches and consoles that can give the room more interest.
Do you have a favourite style?
To be honest it usually changes week to week or depending on what style I have recently worked with, but my go to style that I will always fall back on would be country contemporary. I love to use organic linen and textured timber to bring warmth to a space. Whilst I also love small modern features in a design that can give an interior a more contemporary style and fit with more current designs.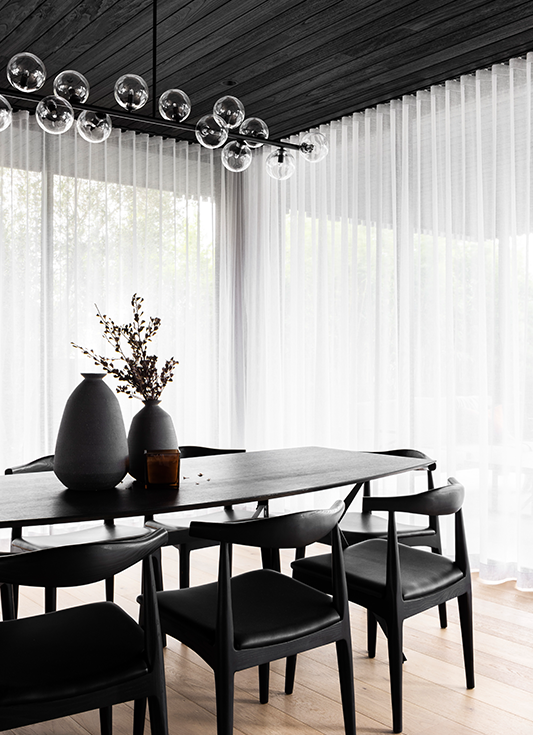 What is your favourite project you have styled for Valiant and why?
My favourite project that I have done to date would have to be – The ONYX (pictured)! It was a real challenge to not bring any shades of white through any furniture or soft furnishings, but the vision to create a dark and earthy inspired home really came to life on the day. Black timber surrounding the property was paired with a light oak floor and burnt orange accents, all the beautiful colours and textures blended creating a colour pallet as if taken from a burning fire. Charcoal, ash, oak and burnt orange intensified this incredible build and created a dark and indulging atmosphere.