Valiant Events teamed up with Chin Chin and artist Frida Las Vegas to create a one-of-a-kind dining experience called Smoke and Mirrors. The immersive event combined elements of art, interior design, and food to transport guests back to the glitz and glamour of 1980s Sydney. From luxurious decorations to the decadent culinary creations, every detail of Smoke and Mirrors was designed to showcase the opulence and excess of the era.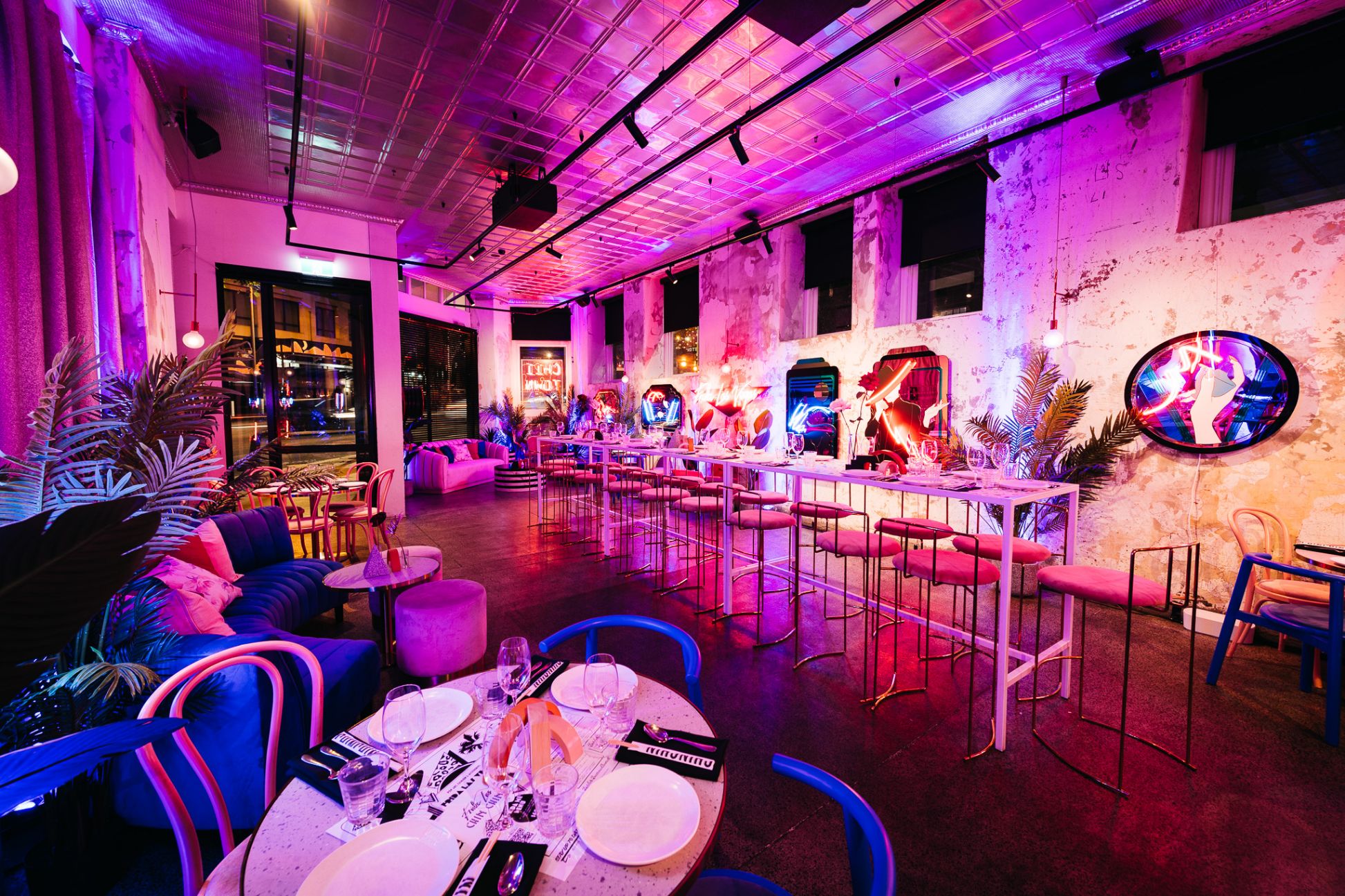 The basement of the restaurant was transformed into a fictitious version of Sydney in the 80s, displaying Frida Las Vegas' neon acrylic artworks throughout the space.
To which she quoted as "celebrates the fabulous megawatt glamour of the 1980s Sydney – a neon-hues urban jungle where powerful shoulder-padded alpha women ascend boardrooms, 'do deals, guzzle cocktails and generally exercise their power, agency and hubris with all the subtlety of a 12-inch stiletto".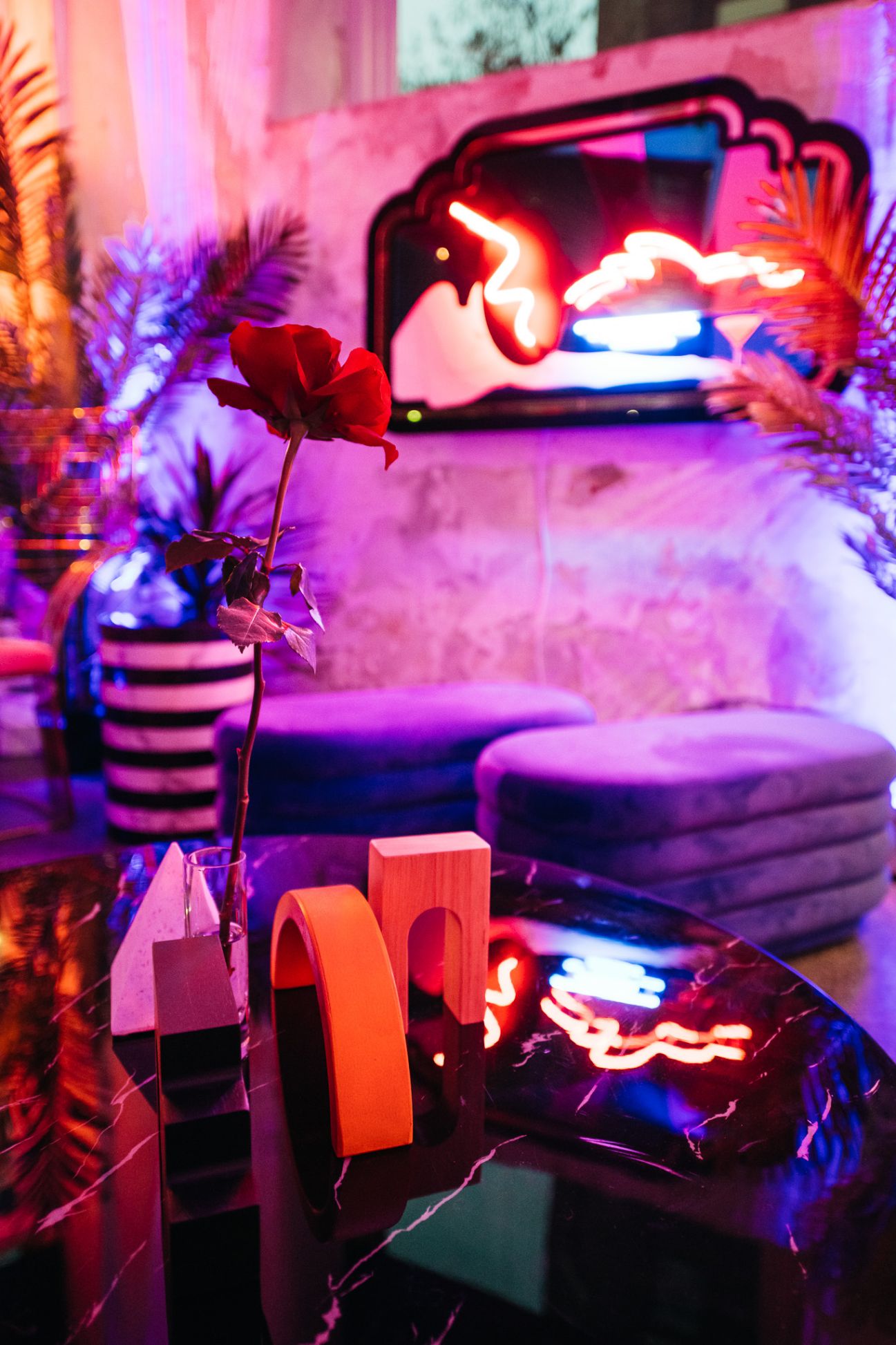 The event space featured terrazzo tabletops, gentle blush pink tones, and vibrant cobalt blue and brass gold accents. The use of curved forms and unique table styles added to the overall ambiance of the event, and the furnishings perfectly complemented Frida Las Vegas' iconic acrylic pop-art pieces.
The dishes served to guests by Chin Chin played with robust and spicy flavours to complement the excessiveness of the pop art. Diners were able to select their favourite dishes from Chin Chin's or use the phrase "Frida me" for a set menu.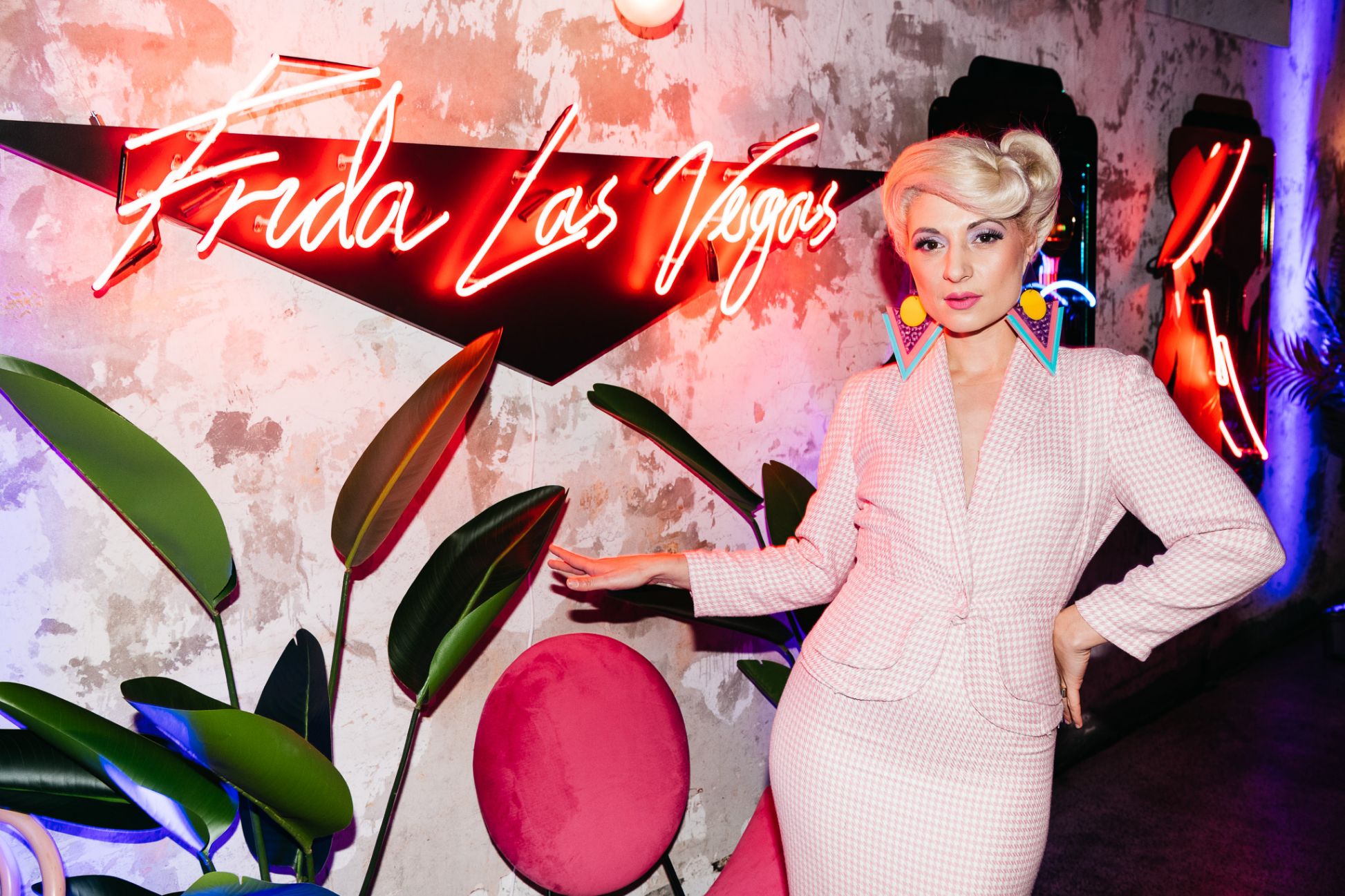 To commemorate the installation, Chin Chin's expanded its menu with two new additions. These included the Frida's Fancy Pav (pavlova with apply jelly, minted dragon fruit, whipped rose cream and fairy floss, topped with chocolate-covered popping candy) and the Frida-tini (Midori, gin, Luxardo maraschino, absinthe, lemon and egg white).
Guests were invited to explore the gallery space and take in the sights and sounds of the era. As they walked through the exhibits, they were treated to a variety of gourmet dishes, ranging from exotic delicacies to traditional favourites. The overall atmosphere was one of extravagance and enjoyment, allowing attendees to fully embrace the spirit of the 1980s.