So, you're ready to put your house on the market. You're an avid watcher of renovation programs, spoken to potential agents, read the property articles. The one thing that everyone agrees on is that you need to style your home. But why is that and how does it work? Let's break it down.

There's many good reasons why you should use a professional stylist. Styled houses sell 30-50% faster and are more likely to sell at or above the asking price. Agents also report that styling can result in more offers or even increase the number of bidders on auction day. But why is this? Buyers are becoming more and more design savvy and they are not just looking to buy a property. They want a home and a lifestyle they can aspire to. Often too, they want to move in right away without having to do any work on the property.
Property styling can help you with this. A professional property stylist will create a look for your home that is both unique and guided by your potential buyers. But what happens when you work with a stylist and how does it help you achieve the best possible sales price? We've broken it down into 4 steps for you.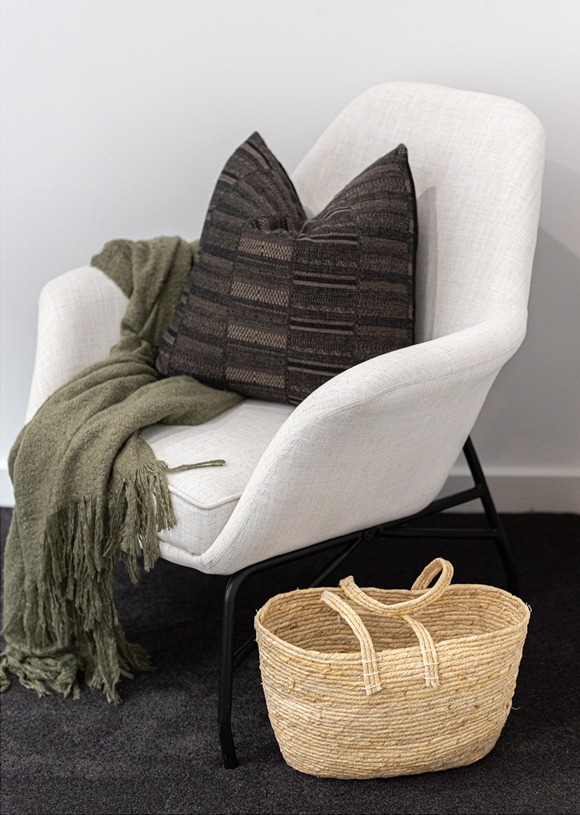 Styling consultation and assessment
The stylist will visit your home to assess your property. This includes the street frontage as well as all aspects of the interior and exterior of your home such as layout and features. They will also tell you about any work you should do before your home goes on the market. This could include things like painting or general cosmetic maintenance.
Your stylist will also offer you help on how to depersonalise your space. Buyers want to visualise themselves living in your home and not get distracted by the details of your life. A common recommendation is to remove photos or trinkets. Your stylist may also recommend that you declutter your property. This can create the impression of space and allow the focus to be on the features of your home.
Review buyer demographics
A professional property stylist will look at more than just your home. Instead, they will look at other properties for sale and the market in your area. This is the first step in creating a unique styling look for your space.
They will take the time to review what kind of buyer you can expect. For example, a stylist will consider if your property is more likely to appeal to a family or an investor. Once the stylist understands this, they can begin to create a look that will appeal to a wide audience within that target market.
Maximise your home
Your stylist will then get to work on showcasing the full potential of your home through layout and furnishings.
When it comes to your layout, there are many property styling tricks that can help. Your stylist may be able to make smaller spaces appear larger or highlight notable features. They can even disguise more undesirable areas!
Next your stylist will choose a colour pallet and style of furniture that suits your home. This decision will take into account the characteristics of your property and aim to appeal to your potential buyers. Occasionally they will use some of your own furniture and incorporate other pieces as well as art, rugs and accessories. Other times, a stylist will choose to not use your furniture and provide everything you need.
Making sure your home is well lit is another important factor. Your stylist will use mirrors and other reflective surfaces to maximise natural light. If needed, they will also incorporate more interior lighting.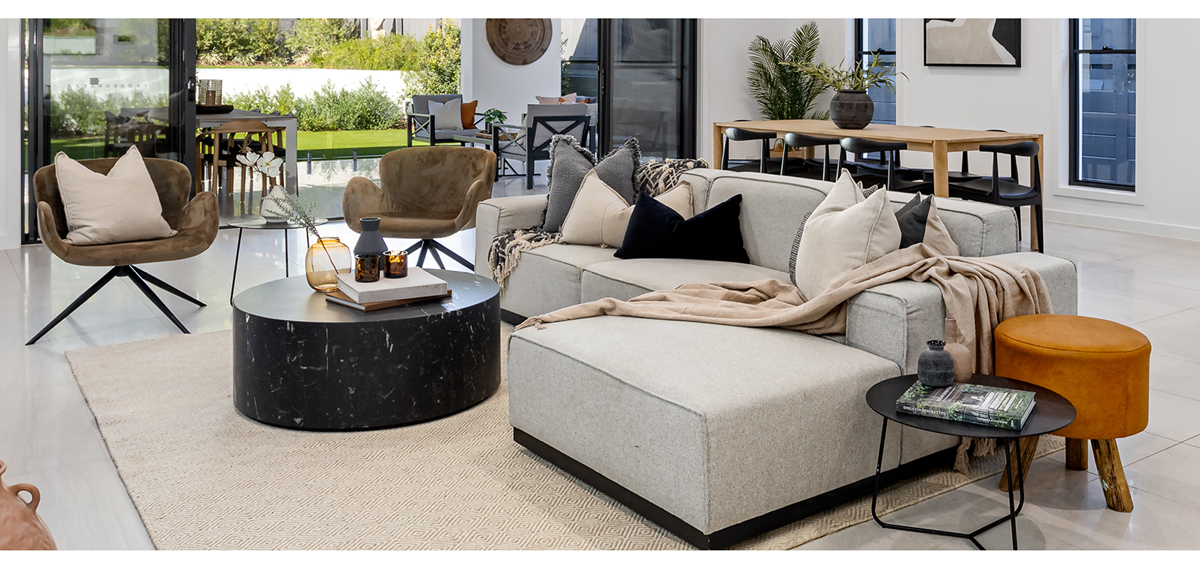 Styling and installation
The best part of using a professional stylist is simply not needing to worry about it. You will receive a tailored style that will appeal to the right types of buyers with minimal effort! Plus, professional styling costs a fraction of buying new furniture.
You also don't need to worry about logistics. Your stylist will manage furniture delivery and the installation of the entire look. They will place the furniture and accessorise your home, even hang art for you! You won't have to lift a finger and your home will be picture perfect and ready for sale.