Step into the charming world of The Village Menangle Display Home, where our in-house interior stylist had the privilege of styling a beautiful four-bedroom property for Mirvac. Every corner of this home is imbued with a distinct modern country feel. A style that exudes comfort, warmth, and tranquillity.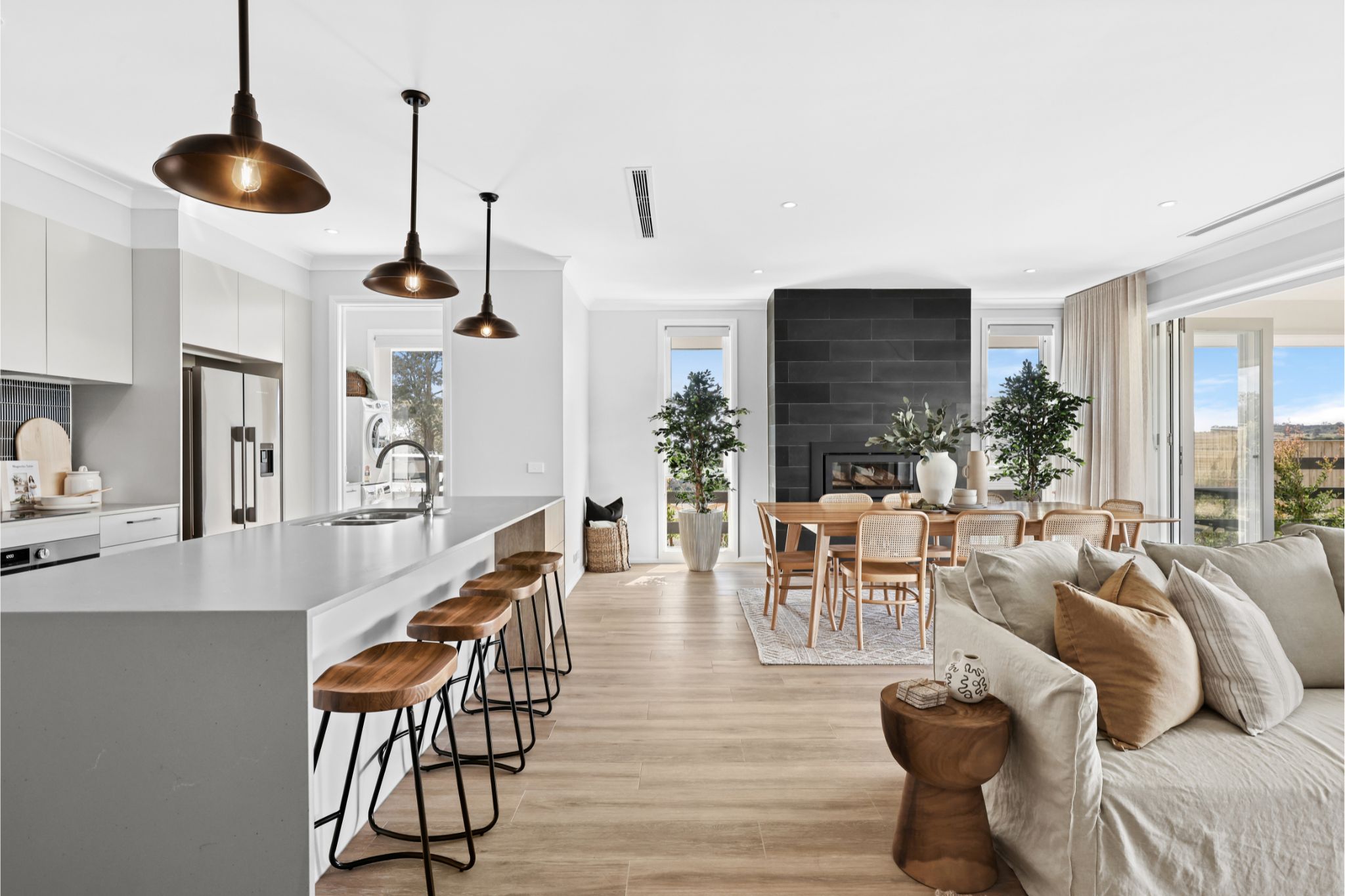 Our goal was to create a modern family home with a country twist, while still maintaining a connection to the natural surroundings. To achieve this, we used a neutral colour palette with raw elements inspired by the rolling hills on the horizon, consisting of linens, raw woods, concretes, and earthy tones throughout the home. By blending modern aesthetics with traditional country-inspired elements, we were able to create a space that exudes warmth and character.
"As a property stylist, my job is to create attractive and inviting spaces that help sell or rent properties quickly and for a higher price."
Charlotte Camilleri - Interior Stylist
Our styling concept meeting involved creating plans and moodboards that reflected the client's vision of a modern family home connecting the space to nature.
We proposed a design that showcased each room, including a cute nursery, teen room with a study, double guest room, and a peaceful master suite with a walk-in robe and ensuite. Each room was styled to be functional, comfortable, and stylish, with unique elements that reflect the country-inspired theme.
Once the style proposal was agreed on, we began purchasing and procuring the furniture needed to bring the design to life. Coordinating the delivery and installation of the furniture to ensure that the space fully embodied our envisioned design, blending contemporary elements with rustic charm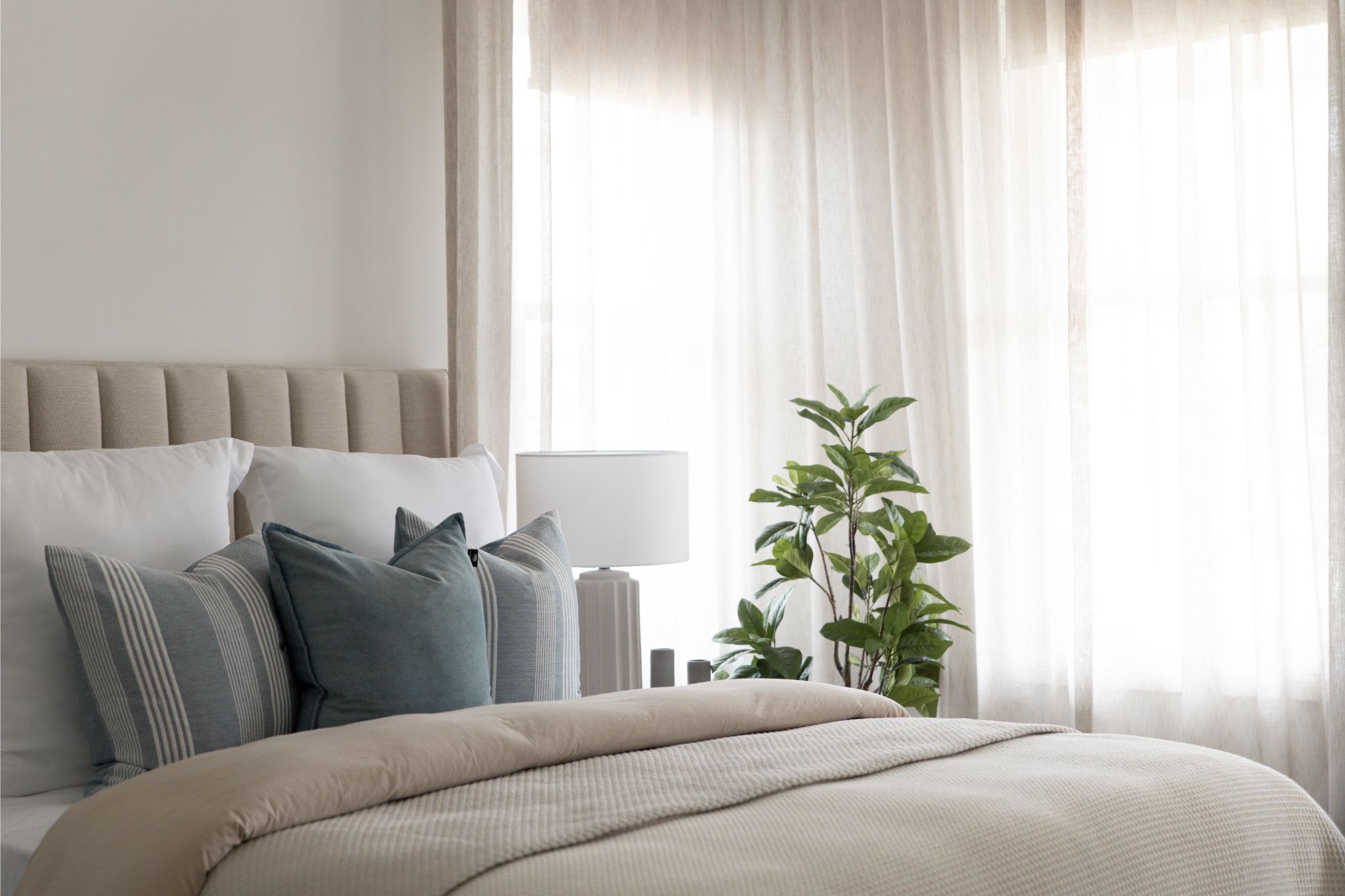 The result was a beautiful display home that provides guests with a sense of the essence of a countryside-inspired contemporary residence. The space showcases the natural beauty of the surroundings while still maintaining a modern, family-friendly feel.