This one-of-a-kind four-bedroom waterside penthouse is one of the largest in the area, with soaring 8m ceilings, herringbone flooring, and designer lighting setting the perfect blank canvas for Valiant to create a homely, yet high-end luxurious scheme, layered with the perfect blend of soft finishes in a muted palette.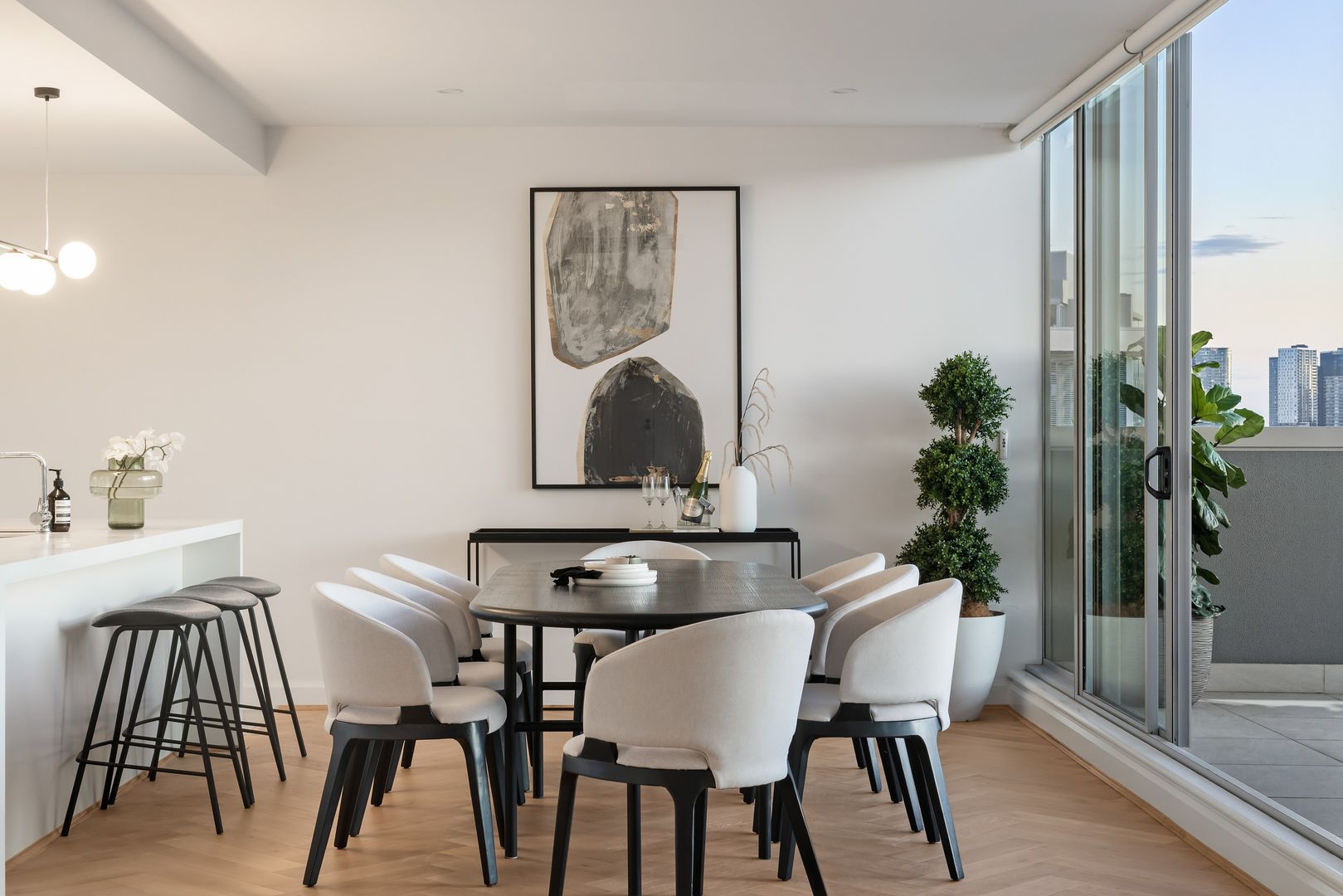 The brief from the client (Norman from Belle Property Strathfield) was 'luxurious' and 'sophisticated' with the latest style/trends. He noted a requirement for curved furniture and a 'relaxed' feel as it was advised the eventual buyer would be an upgrader from nearby suburbs. ​
"Samantha has assisted me over the 12 months with my premium homes in nearby Strathfield and I knew she would have the right 'collection' for this unique 500sqm penthouse in front of Rhodes Waterside Shopping Centre."
Norman So - Principal, Belle Property Strathfield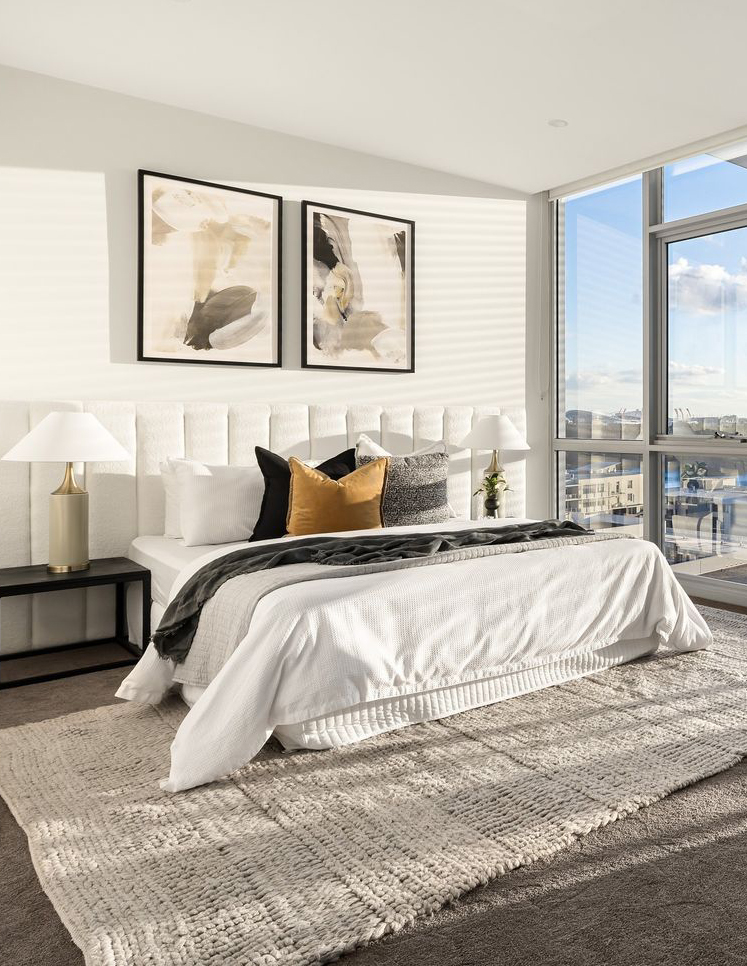 From the initial brief our in-house Interior Stylist selected from our premium range of furniture and accessories to form the narrative between property, location, and styling, resulting in an incredibly cohesive home.
"At the appointment, we discussed the basic overlay of the furniture and agreed on the positioning of the key pieces. This penthouse was not your typical as it included a cinema room, home office, a 200sqm garden plus 3 additional balconies - all fronting Homebush Bay."
Norman So - Principal, Belle Property Strathfield
The experience was seamless for our long-term and exclusive client, Norman from Belle Property Strathfield. From an onsite meeting to plan out the space to the layout, look and feel, and proposal. The furniture selection from our premium range and procurement of additional items took place to ensure the required look was achieved.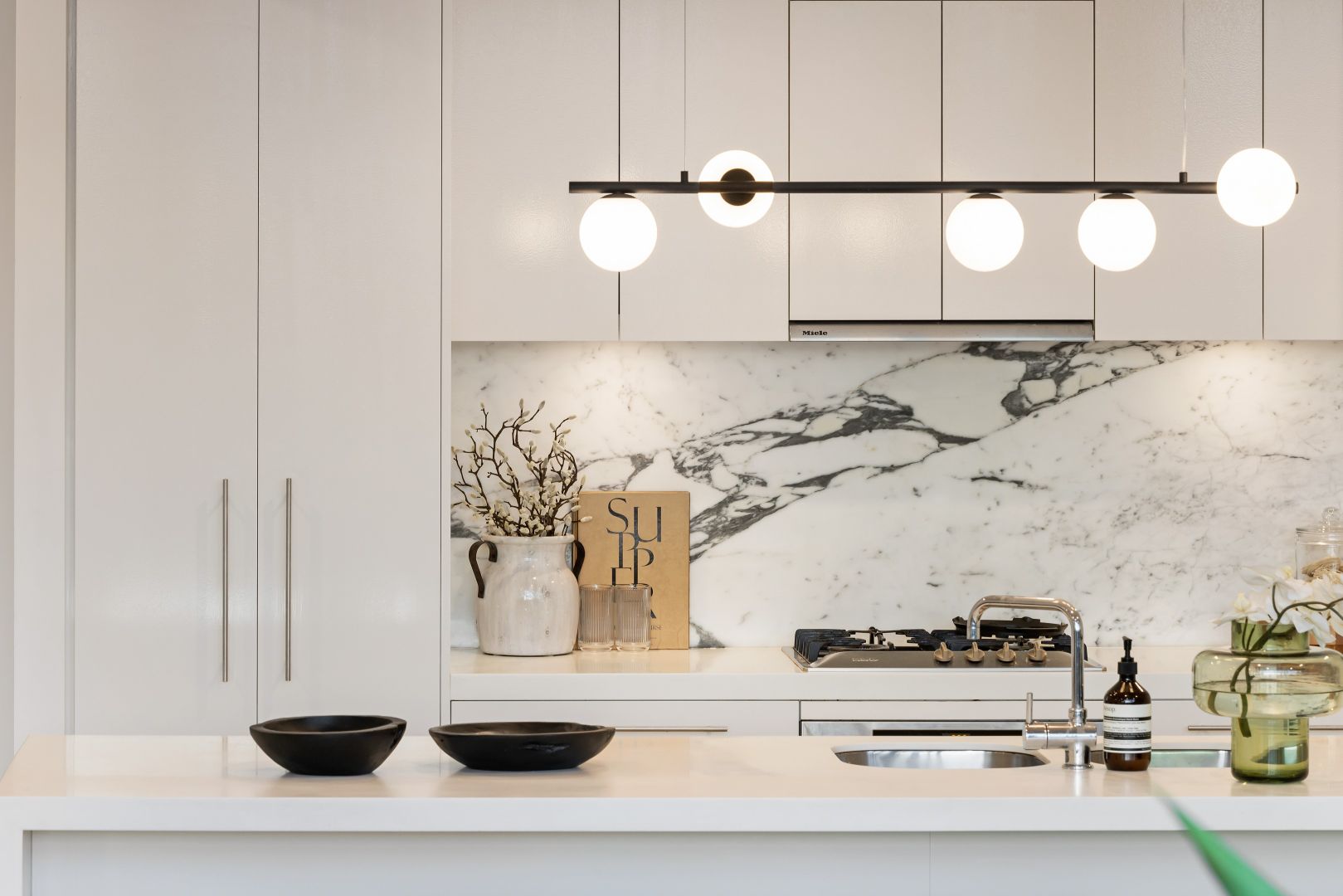 "The response from the vendor and buyers was amazing. In fact, buyers noted they have never seen a property styled like this and they were asking all the time if these pieces are 'for sale' or if they could be included in the sale - they loved it that much."

Norman So - Principal, Belle Property Strathfield

Another successfully transformed property, styled to sell. Noting the return on investment was well worth the reasonable cost of appointing a professional stylist. The property sold for a whopping $2.4M, $400,000 above reserve at auction in a softening market.