Earthy Elegance
A BUILD BY HAPPY HAUS
Client: Happy Haus | Location: 12 Fingal Street, Tarragindi QLD | Photographer: NIRA Creative
Our objective was to carefully curate the furniture style, achieving a harmonious balance between design and nature. This modern home has been transformed into a captivating space, creating an inviting atmosphere that complements the overall aesthetic.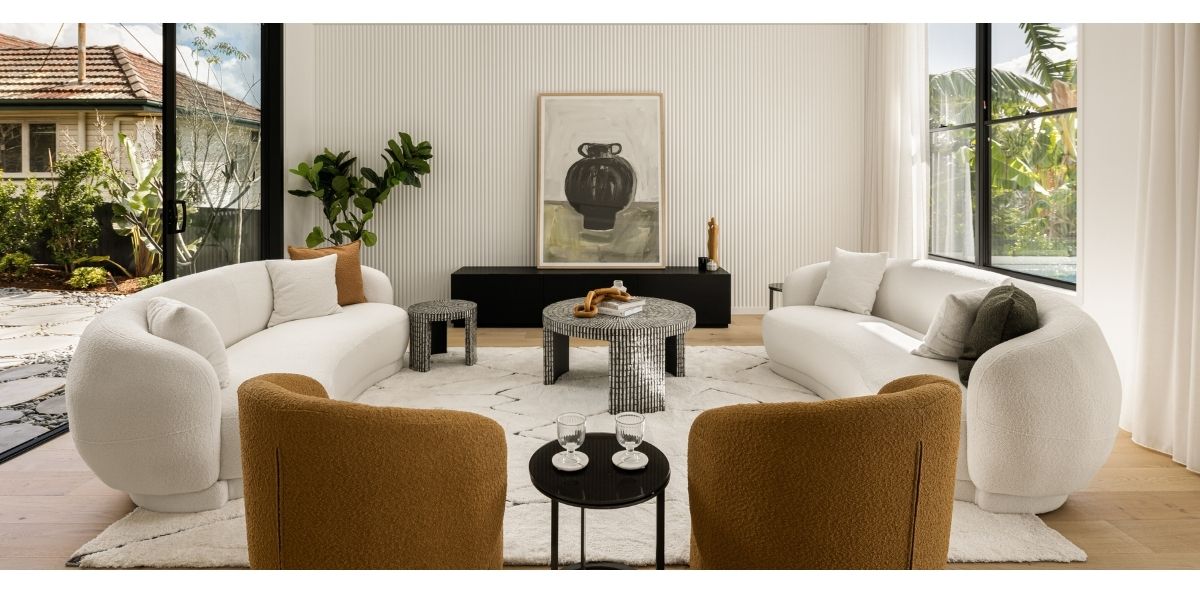 The selection of furniture pieces enhances the contemporary design while incorporating natural elements that bring a cozy and tranquil feel, highlighting the property's architectural features.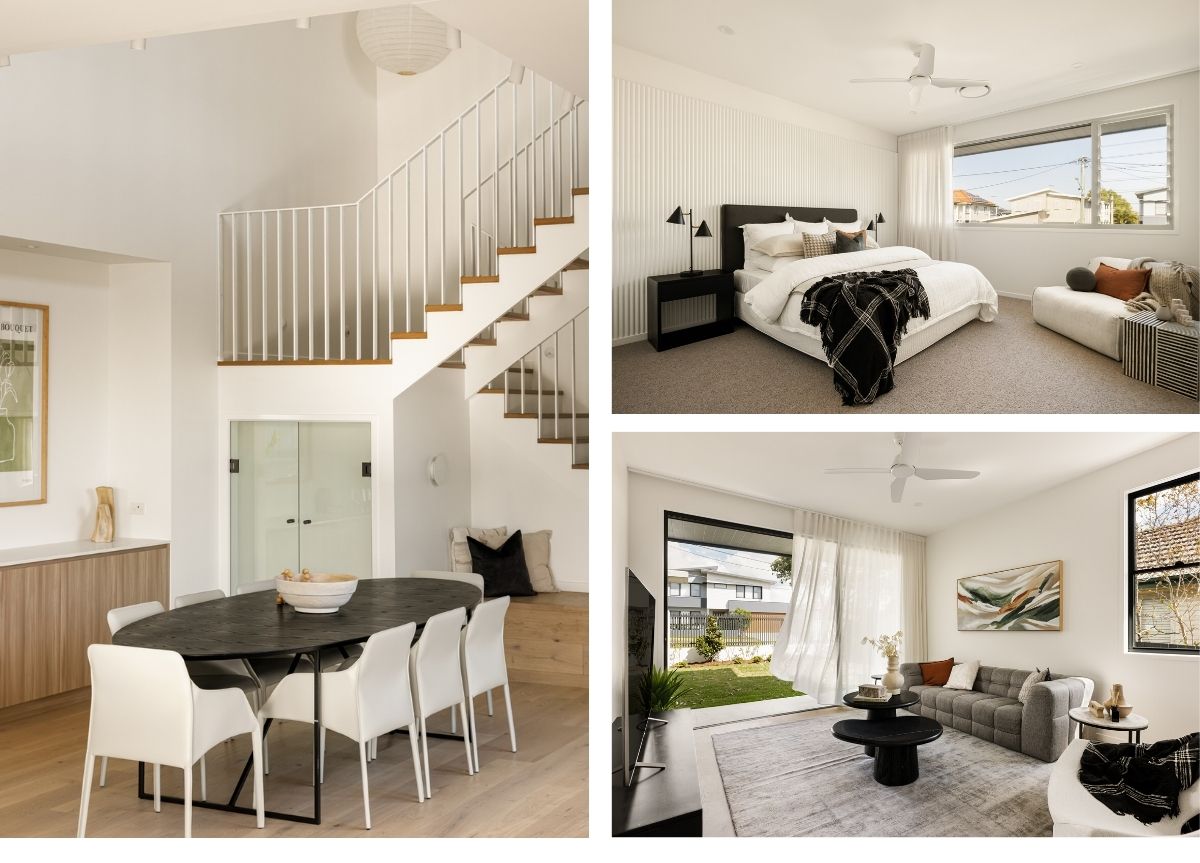 Our in-house stylist pays close attention to scale, proportion, and material finishes to ensure that each piece seamlessly blends with the overall design concept. We created depth and visual interest in the space by combining a variety of textural finishes, including timber, metal, and glass, complemented by accents of black and earthy tones.