We sat down with our in-house Interior Stylist, Lauren to get an inside look at her inspiration and style direction when styling Avid Property Group's Amara display home. From exploring her creative vision to selecting the perfect pieces to bring the space to life, Lauren shares her insights on the process.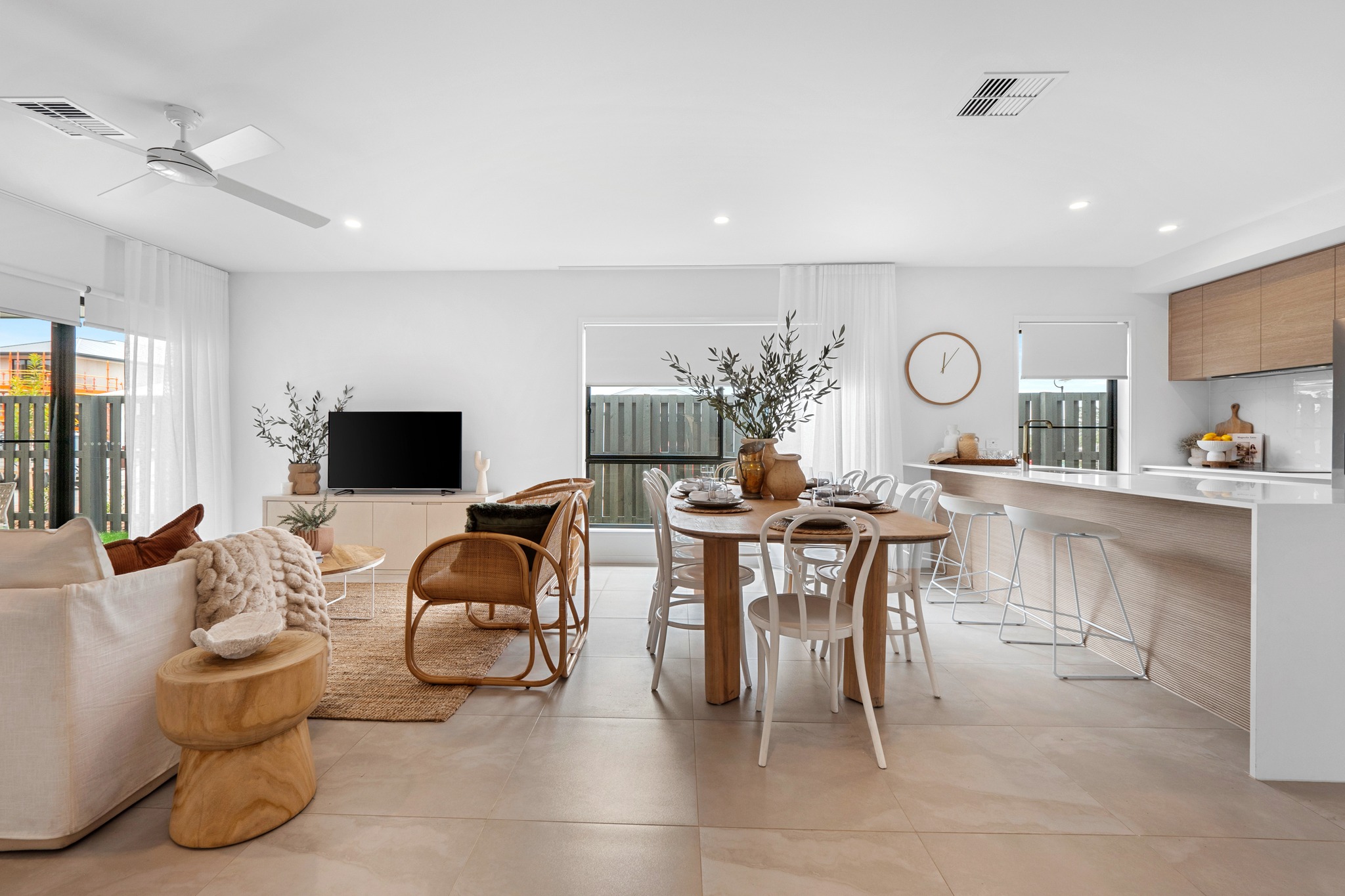 Describe your strategic approach when furnishing the display home at Amara?
When it came to formulating the space planning and style direction for Amara; it was furnished to ensure space and flow was maximised in the property, and light and organic pieces were incorporated to elevate each room to give a luxe high end feel while still providing functional zone areas for a family-friendly home.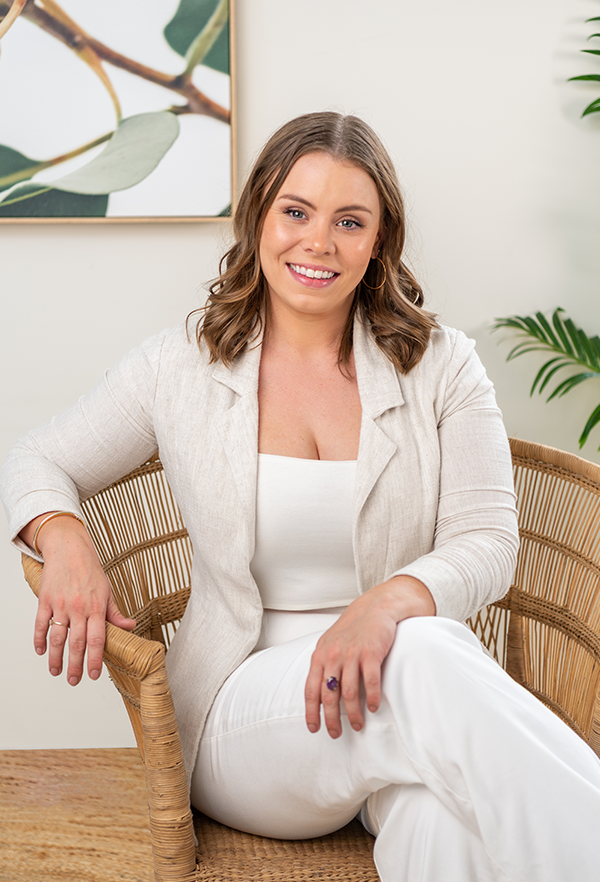 What current trends were implemented when furnishing Amara's display home and what are the trends forecast for Spring/Summer in 2022/23?
Connection to nature and the biophilic design movement were incorporated throughout the display home, especially with the adoption of raw natural timber and organic, textural finishes. Inspired by the Mediterranean Island resort lifestyle, each of the pieces bring a sense of warmth and depth into the space and add to the ambience of the home and bring nature indoors.
The trends forecast for Spring/Summer 22/23 are organic, curved sculptural elements with hues of fawn, rust, mauve and deep navy along with pistachio, which we are already starting to see in interiors.
Amara is renowned for being a boutique and tranquil address, how does your styling match this?
The colour scheme for Amara of neutral beiges and natural textures was incorporated to inspire and provide a warm and tranquil interior. The main style I drew inspiration from was the Mediterranean trend in many aspects of design and across the board that we are seeing right now in Queensland. It lends itself beautifully to our gorgeous summer days, long lunches and entertainment filled evenings on our patios and outdoor spaces.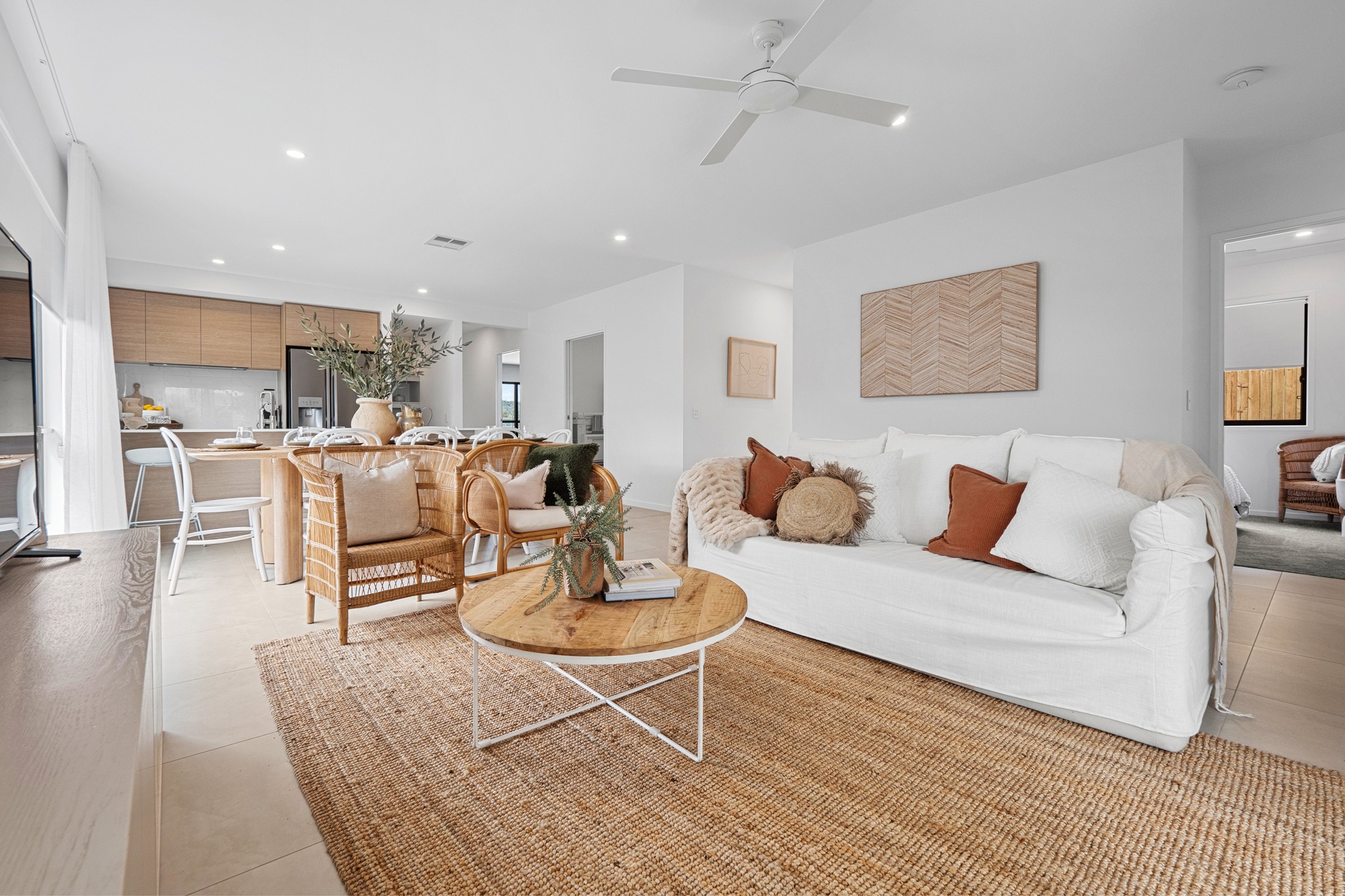 TOP 3 STYLE TIPS FOR HOMEOWNERS
Storage is highly important - Use walls and vertical surfaces as a means of storage. Hang and mount items where you can, this gives visual space essentially creating the feeling of a larger area. A great example is the wall mounted vanities in the bathrooms.
Space planning - Ensure your interior has space to move around and is practical for those living in it. It's important that your do not clutter main areas and allow for ease of traffic flow in and between different zone areas.
Commit to a concept/style - Collect images of interiors you like and then pull the main elements you like from these to inspire and incorporate into the areas of your home. It may be a colour, timber finish or even pattern. Use these elements for your style direction and refer to them as often as you need to. This will assist in carrying your style through to each area of your home and creating a well-balanced and unified interior.