Wanting to boost employee job satisfaction, productivity and design of your office space? Valiant Workplace has Mapsii Workplace Analytics services to assist you in creating what is your ideal workplace layout for corporate, commercial, government or education and training offices.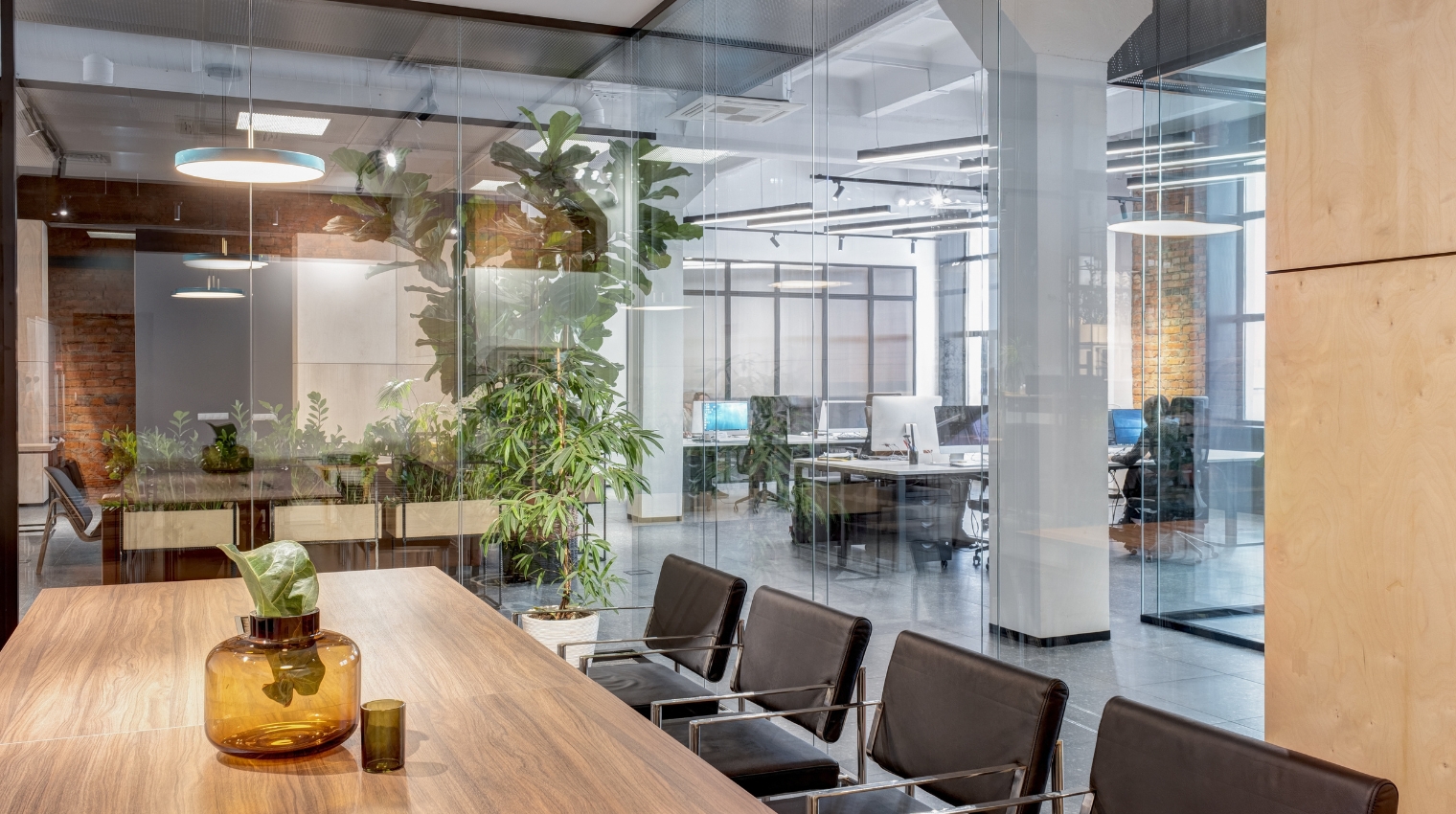 What are the most common office layout issues?
Noise
While there are a lot of benefits to an open-plan office layout, it can lead to increased noise in the workplace. As online meetings and conferences have become more commonplace, workers can struggle to concentrate.

The solution isn't necessarily that offices should remove open-plan spaces. However, this layout can lack variation of space. Additionally, it may ignore the needs of different employee positions and functions.
Lack of privacy
Open-plan spaces can also mean a lack of privacy. While collaboration may allow for connection and company culture, private areas for focused work are important, too. Also, wellness spaces may be needed by some employees.
Poor lighting
Proper lighting is a key factor in creating a functional and comfortable workspace. Intense white lights can lead to stress, eye strain, and headaches. The wrong lighting can negatively impact mood, motivation or concentration.
Poor ergonomics
The furniture you use in your office needs to be suitable for employees to avoid strains and sprains. Chairs may not be fully adjustable which can cause issues - especially when the chair has multiple users with varying support requirements. It is important that workers be able to sit straight without straining their necks and back.
"Ergonomics is also known as human engineering which means choosing, designing and working in framework that fits in the physical, mental, psychological and cognitive ranges of human beings. Reducing stress associated with work and thereby eliminating or minimizing workplace disorders and injuries is main motto of ergonomics. Ergonomics should be seen as a 'win/win' opportunity to improve productivity and quality while advancing employee safety, health, well-being and morale."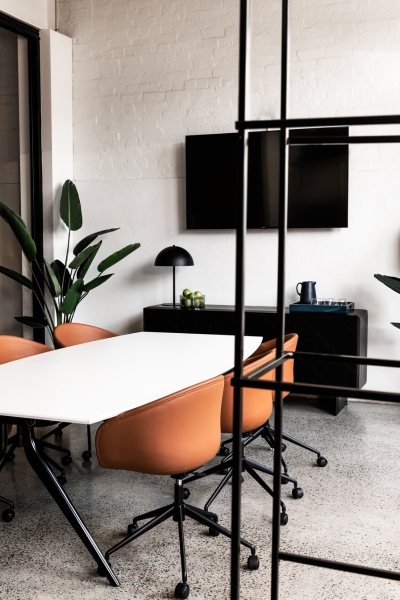 Inefficient use of space
Depending on the kind of work that is done in your workplace, your office layout needs to be conducive to productivity and the wellbeing of employees.

The space may feel crowded and not optimised for collaborative or focused individual work.
In other office spaces, there may not be enough places to work. Many roles alternate between in-office and remote work, and the office space needs to be responsive to this. Your office space and furniture may lack the flexibility to change the workspace layout as needed.
Lack of natural elements
Offices need natural light and plants as office workers tend to spend the majority of their time indoors. Natural elements are needed for the wellbeing of workers so that they can enjoy their job and workspace, reduce stress, and experience positive hormones like serotonin. Natural elements mean colour, improved air quality and exposure to nature.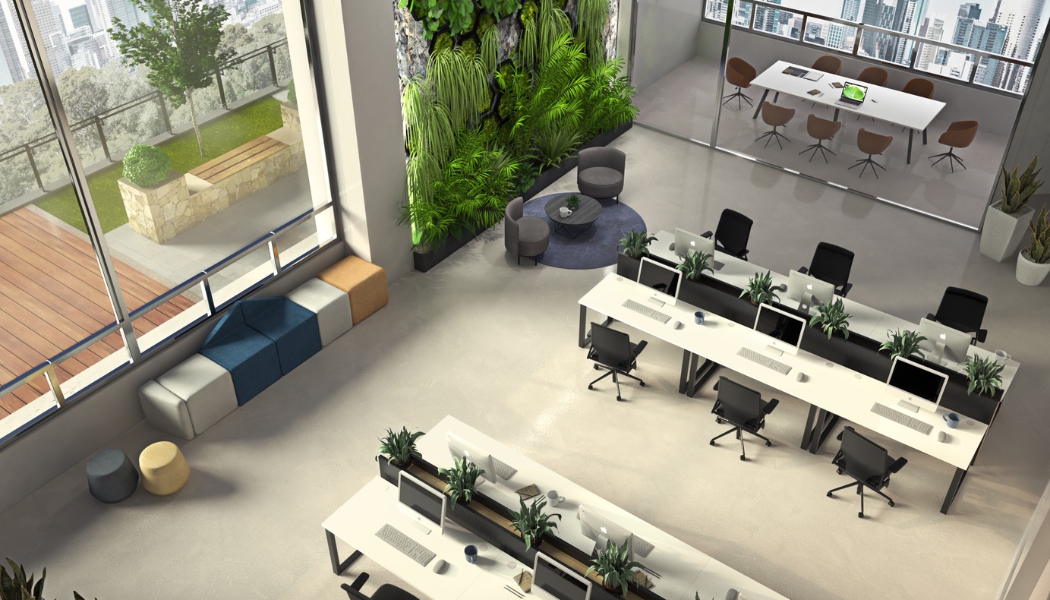 How can Mapsii office layout analytics help you address the most common office layout issues?
How does Mapsii work?
Mapsii is a workplace analytics and management service developed by Valiant Workplace that analyses and optimises your office layout plan.

Mapsiii uses motion-detecting sensors that monitor your workspace and feed this information to a cloud-based hub. From there, our experts at Valiant will report on the data and give recommendations on the optimisation of your space.

It will also take into account your business model and what you want in your ideal working environment.
How does Mapsii help with office layout issues?
Mapsii's recommendations can help map out your office so that certain collaborative teams are placed together while quieter teams with individualised employees are together. Mapsii can find the best office layout for productivity and noise reduction.
Mapsii can also identify the different spaces needed to make the office more inclusive for employees who may be neurodivergent or struggling with mental health. Spaces can also be optimised to utilise windows for natural lighting effectively to reduce stress.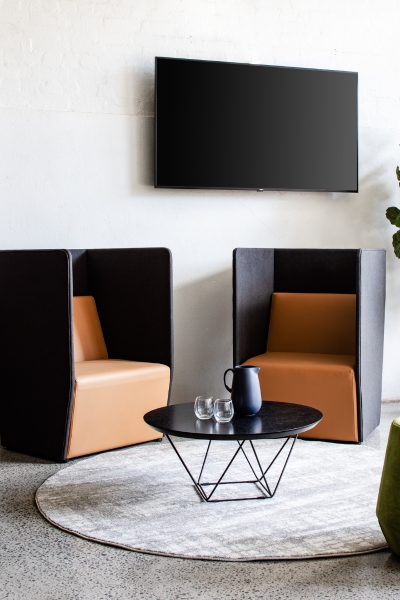 This system obtains data and trends by monitoring how employees use and move around the workplace. Considering the number of employees and how the space needs to be used, this data can be used to maximise your space, to make every area usable and productive.

Mapsii can also show you how to make your workplace agile and allow for flexible furniture layouts, which is especially helpful for a small office layout. Employees can enjoy their workspace and increase performance through an intentional and well-planned layout.

Common workplace layout design issues can be alleviated through Mapsii Workplace Analytics by recommending an innovative and creative office layout plan. This can boost the community and culture of your workplace.
Conclusion
Whether it's for a commercial or contemporary office layout, we know a functional layout is important. Valiant provides a cohesive design theme with Mapsii that reflects the unique requirements and culture of your business.
If you are ready to start your workplace layout project, we have the perfect furniture available for hire. We also have specific furniture available for corporate offices, government services and schools.
Speak to one of our Valiant furniture specialists in Sydney, Melbourne, or Brisbane and Gold Coast today.