Choosing the right office furniture can greatly influence the way you work, enhancing productivity and helping you achieve your goals.

By selecting comfortable, functional office furniture, you can spend less time worrying about your office furniture layout and more time focusing on work-related tasks.

So how can good office furniture really impact life at your workplace, and what should you keep in mind before making a selection?
The Importance Of Having The Right Office Furniture
Having the right office furniture goes beyond your office aesthetic or layout.
Good office furniture can improve comfort and reduce aches and pains that may result from long periods of work, especially if your work is mostly sedentary.
Making the right choice with office furniture hire can also have a profound impact on your productivity in the workplace.
How The Right Office Furniture Can Enhance Your Productivity At Work
Comfort and support
Comfortable, supportive office furniture can reduce physical strain and enhance concentration, allowing you to pay closer attention to your work. From adjustable chairs and desks to supportive back and footrests, comfort-focused office furniture hire can make it easier to work in one place over a long period of time.
Ergonomics
Similarly, office furniture can be designed to enhance ergonomics, supporting improved posture and reducing the risk of repetitive strain injuries. With furniture that can be adjusted as needed, you can promote wellness at work and avoid pain and discomfort in the long term.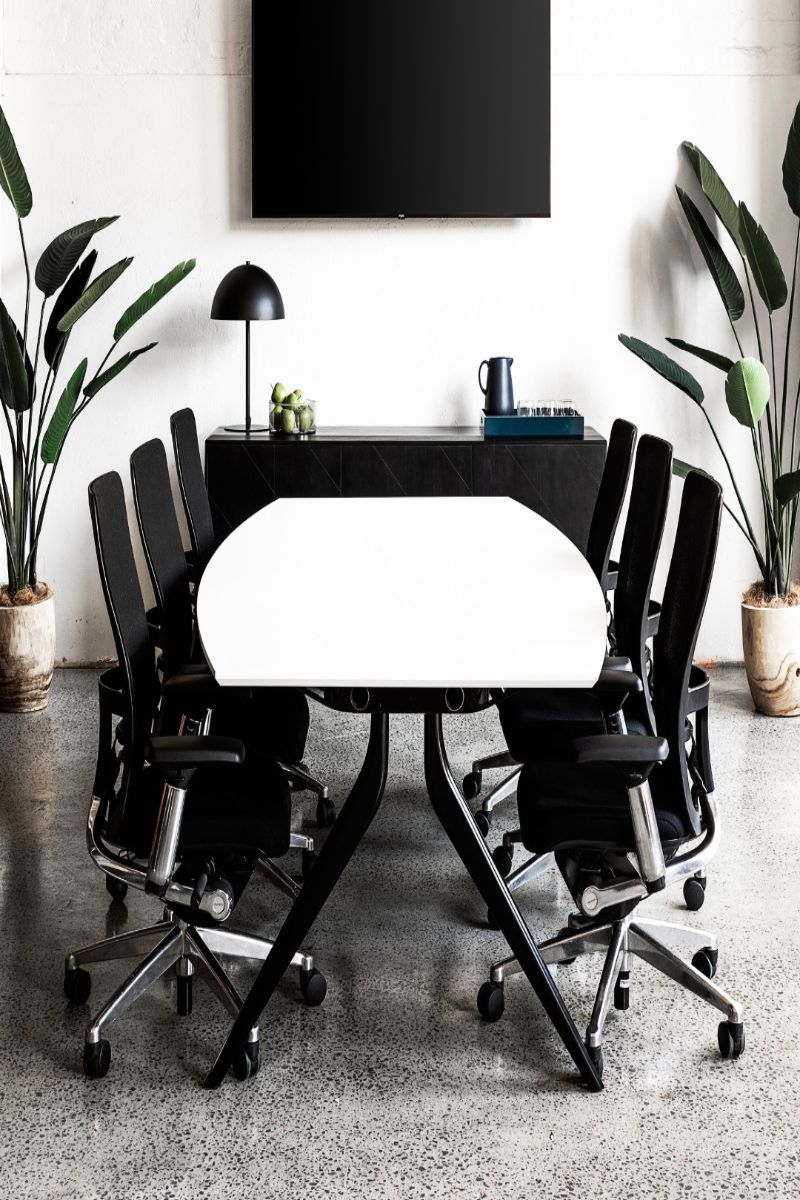 Organisation and workflow
In some cases, the right office furniture can even help to promote workflow improvements! Modern office furniture is designed to support easy organisation, with shelves, filing cabinets, and storage units available so that you can effectively manage documents as needed.
Layout and design
An office furniture layout plan is important if you want to create a space that encourages productivity and improves the flow of your environment. The right office furniture can help you make the most of your office layout and achieve optimal use of space, including using natural light and making room for collaboration and communication. This applies regardless of whether you work from a small home office or a big corporate building.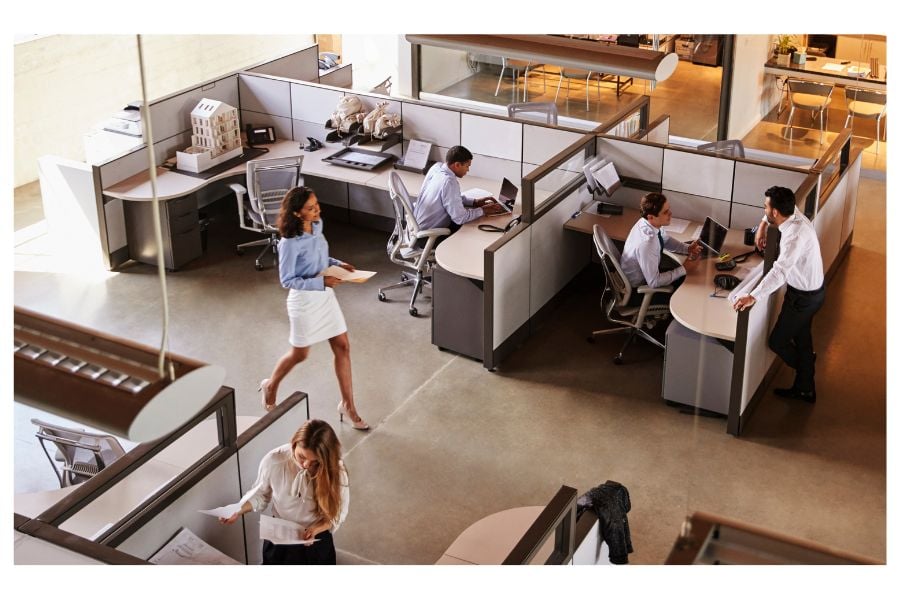 Biophilic design
Increasingly, biophilic design is becoming an important part of office furniture hire in Australia. Including plants and greenery in your office has been shown to improve well-being outcomes with a direct link to better productivity. This is in addition to physical health considerations such as changes to air quality.
How Mapsii App Can Help You Choose The Right Office Furniture
The Mapsii app is designed to help you envision pieces in your space before you hire office furniture so that you can make an informed decision.

This means that you can try out your office furniture layout ahead of time, before committing to hiring and placing items.