With winter almost behind us, we're already anticipating those long spring and summer days - and the events that go with them. If you've been tasked with putting together an end-of-year celebration, it's never too early to start planning. To help get you started, we asked our stylists to share a few event-styling secrets and design tips to wow your guests and make your celebration one to remember.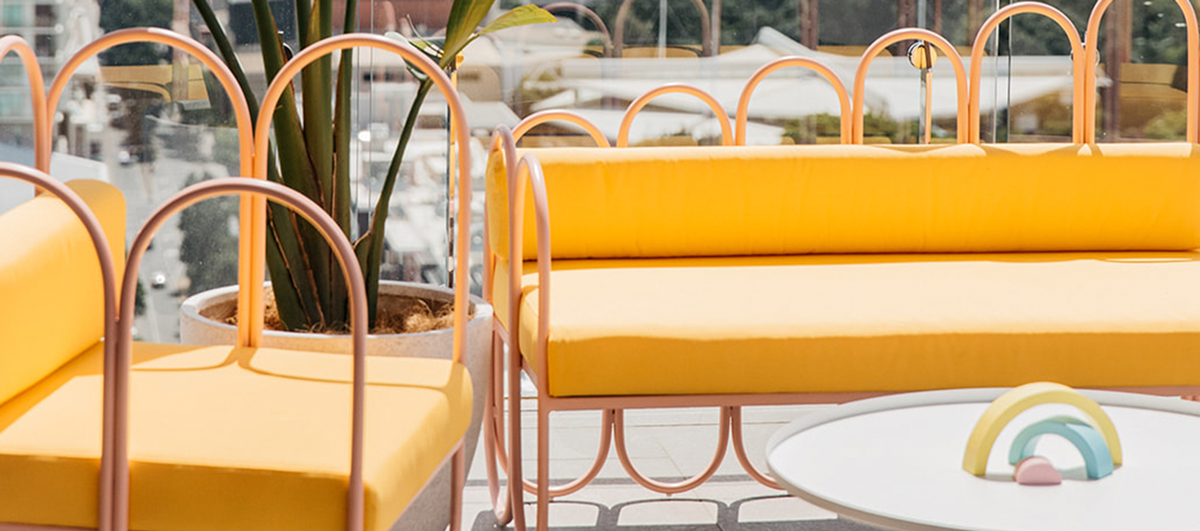 1. Do your homework
Before you start selecting furnishings and planning your design scheme, make sure you have your venue's vital statistics to hand. Knowing your floor plan and measurements up front will help you make the most of the space and avoid it feeling too empty or overly cluttered.
2. Keep your message in mind
With so many options and ideas to explore, it's easy to get carried away when you're event styling - and this can sometimes cause you to stray from your original brief. Think about what you want your guests to feel and take away from the experience, then design your event to enhance and compliment this.
3. Be open about your budget
Whether your budget is $5000 or $50,000, as stylists it's our job to design to your parameters. Being transparent about what you've got to spend will help us design an event that ticks all the boxes without breaking the bank. If funds are limited, you can maximise impact by choosing just one or two major focal points instead of trying to spread your budget too thinly.
4. Work with your room
Unless you have an unlimited budget (in which case, lucky you!) choose a design that will work with your space, not against it. Styling a small room? Stick to an open layout with round tables and avoid ceiling decor that can make your petite space feel cramped. If you're working with a bigger venue, be wary of leaving large empty spaces as your guests will feel uncomfortable and cling to the periphery. Instead, create a more intimate atmosphere by draping the ceiling with fabrics and floral pieces, go for rectangular seating options and create a warm, cozy glow by spotlighting tables.
5. Make your layout sociable
Curate your furniture selections to make the room feel welcoming and encourage larger groups to mingle. To avoid your guests breaking off into smaller groups, opt for tapas tables and relaxed lounge pods which people will naturally congregate towards. Don't feel constrained by your event format: even a seated dinner can allow you to get creative with your room layout. Experiment with a mix of round and long tables to create more visual interest and make your space feel more inviting.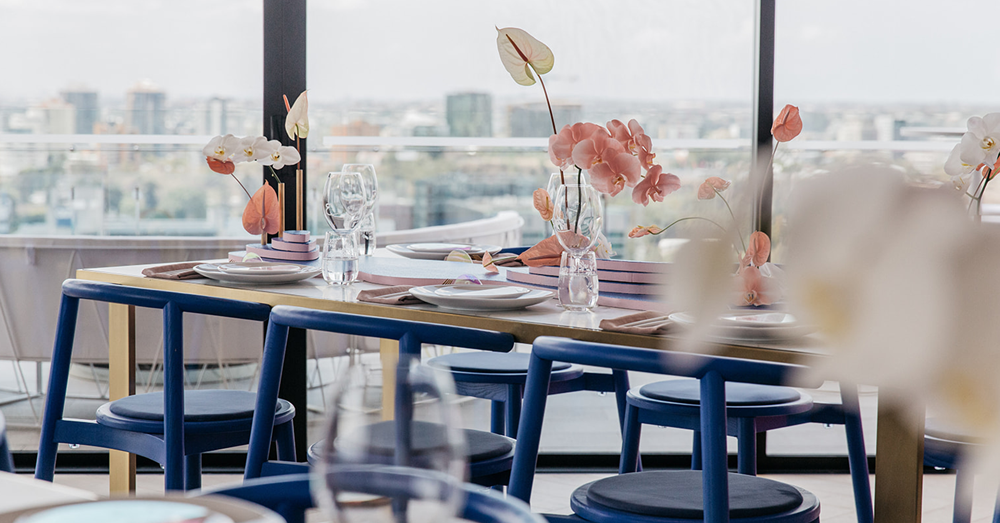 6. Try not to make it personal
We all have our own individual tastes and preferences, but it's important to put those to one side when you're styling an event. Always put your guests first and style to their demographic, not yours. If in doubt, ask one of our event stylists to help you create the right atmosphere and design a theme that's perfect for your guests.
7. Create a photo moment
From flower walls, neon signs and balloon garlands to prop-festooned photo booths and backdrops, a photo moment creates a focal point for your event that will draw your guests in and turn up the engagement factor. We love concepts that include an interactive element like confetti or themed props that encourage guests to get playful (and double as an ice-breaker). Remember to allow plenty of space for people to gather, especially if you're catering for a larger group: adding a four-seater lounge is a clever way to encourage dwell time and make the experience more inclusive.
8. Mix it up
Play with complementary colours and varying hues to add depth and a sense of drama. Don't be afraid to mix textures and styles: rustic organic materials like timber and rattan can look striking when contrasted with bolder modern furnishings and fabrics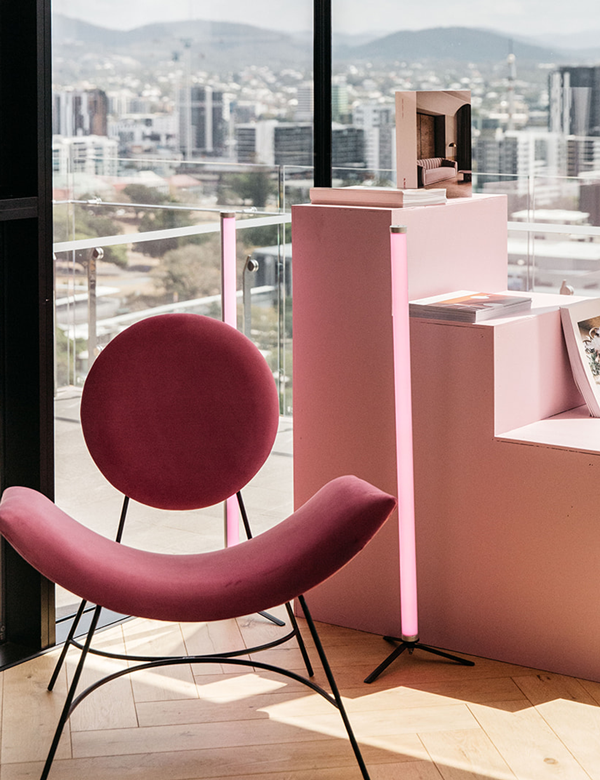 9. Remember the little details
The things that really make an event feel special aren't always the big-ticket items. More often than not, it's a combination of countless thoughtful little touches and charming details that leave the biggest impression on guests. Take the opportunity to surprise and delight guests wherever you can: from table decorations and place cards to floral arrangements and candles. It'll be well worth the effort.
10. Bring the fun
Planning and styling a major event can be stressful - but don't forget to have fun. Let your creativity run wild and don't be afraid to take a few risks. Guests expect end-of-year celebrations to have a touch of glamour, so experiment with metallics and pops of colour to create a sense of fun and occasion – it is a party after all!