Ever wondered how stylists create such beautiful living spaces? Do you want to use a mix of patterns and colours confidently in your home?
While designing your home can be exciting, it can have its challenges when you're trying to strike the right balance of style and function. Whatever your budget, there are quick and easy things you can do to decorate your home. Here are our top tips, tricks and insights to start styling your home like a professional!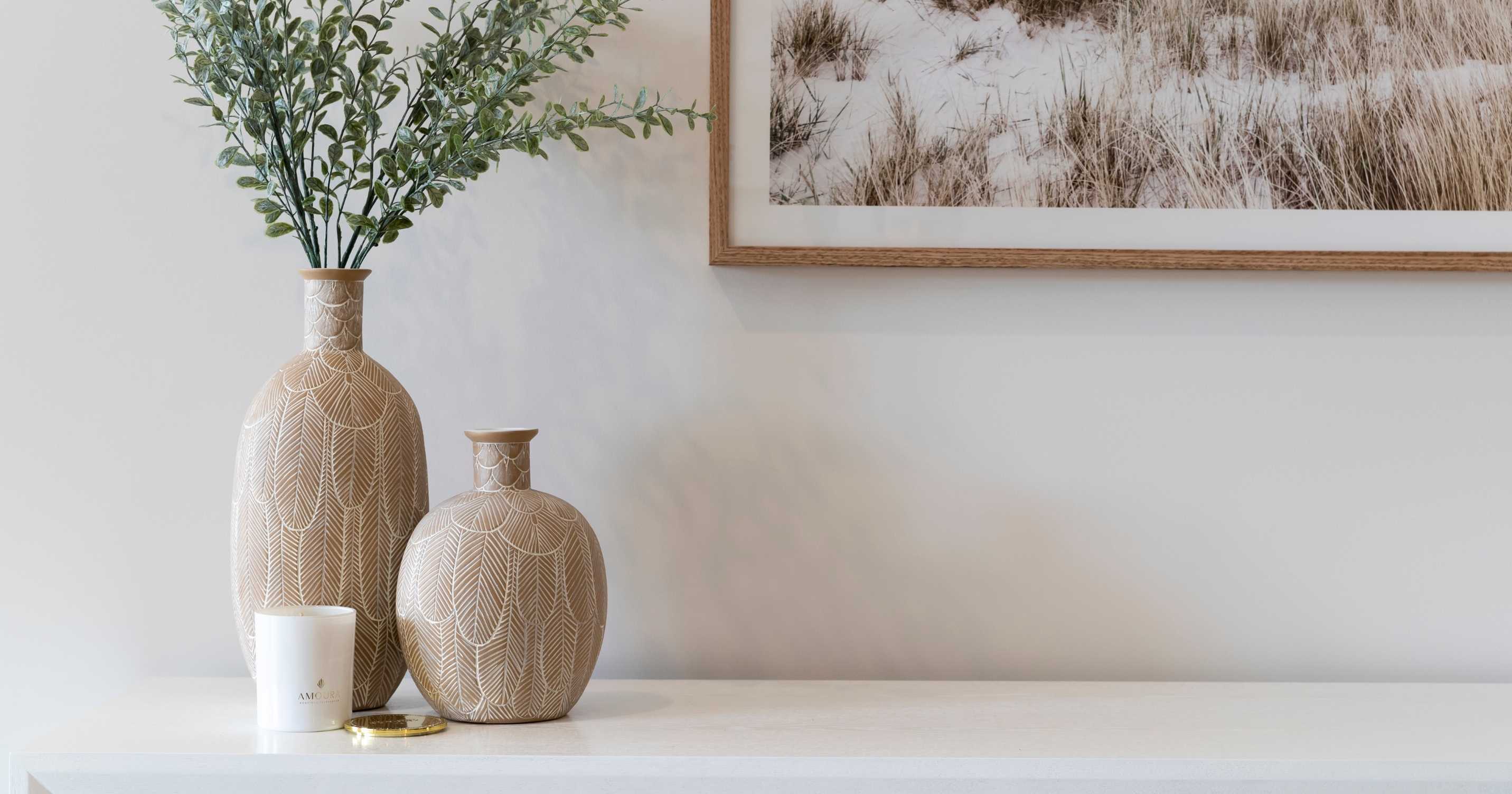 Step 1: Start with "The Rule of Three"
The goal is to make your décor look completely balanced, and there are some standard decorating tips that all designers use. You can do this by using "The Rule of Three." It works everywhere, from cushions, vases, pictures, and candles. It gives your collection a little bit of variety and encourages the eye to move around the display. It stops your room from looking uninspired and boring if you start to have too much symmetry in the room.
Step 2: Use a mix of heights and scale
When decorating your coffee table, try using a mix of decorative objects in small, medium, and large. This type of variation allows the eyes to move around the items, creating visual interest. If you need extra height, you can also try stacking books and popping a scented candle on top.
Step 3: Use the 60-30-10 colour rule to create balance
60-30-10 is a timeless decorating rule and can be adapted in many different ways. 60% is the main colour that anchors your space (like your walls, rugs and sofa). 30% is secondary and supports the primary colour but contrasts enough to give the room visual interest (like chairs or window furnishings). 10% is your accent colour which could be your cushions, accessories or artwork.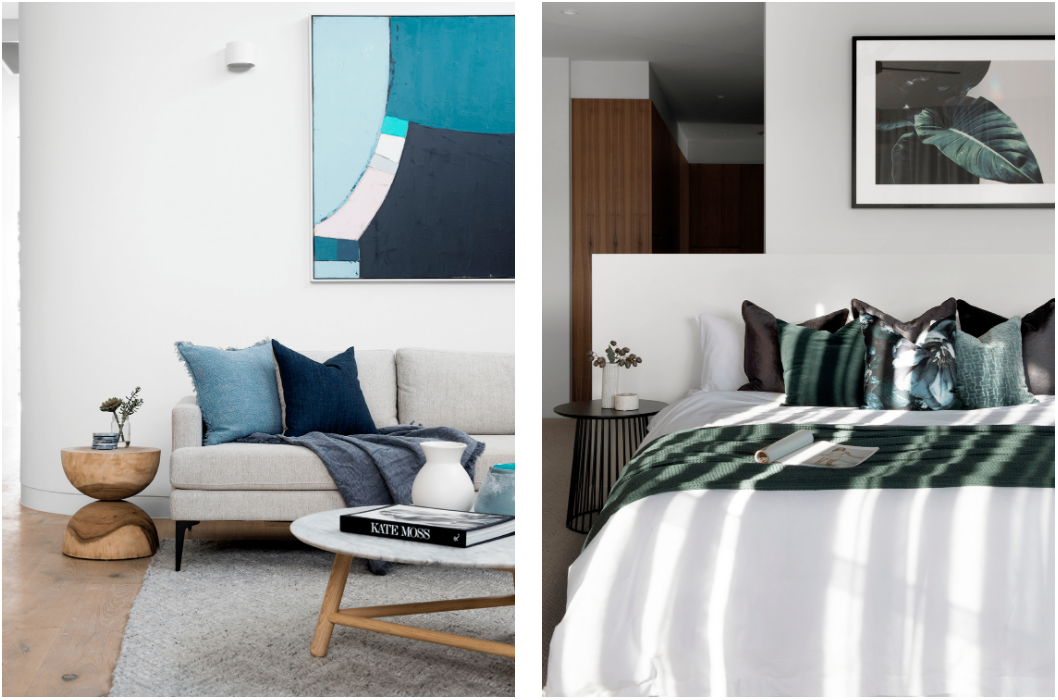 Step 4: Layer up your pillows and throws
Add a cosy vibe by layering up plush cushions and throw blankets. Mix it up with different sizes, shapes, textures, and colours. This will help make your space look more dynamic. You can also karate chop your pillows in the middle and pull the corners to get a plush and tapered look. This technique makes it look like it's been professionally placed.
Step 5: Styling with patterns
Consider the scale and type of pattern. Try adding in one large scale pattern and bring in two smaller-scale patterns so you're not overwhelming the space. The patterns you choose don't have to match, but they do need to complement and coordinate with each other. You can do this by either using colour, scale or size to bring the look together. For instance, it might work well to mix a geometric pattern with florals and a solid colour pillow so they're not fighting against each other.