Urbanity 2023, held in the vibrant heart of the Gold Coast, concluded its transformative three-day event, immersing seasoned professionals Marcella, Clara, Jo-Ann, and Jessica in the dynamic realm of urban development. The conference delivered a wealth of insights and inspiration that harmoniously align with Valiant Interiors' mission to enhance the urban living experience for builders and developers and their respective projects. Amidst the innovative discussions and networking opportunities, we proudly showcased our exquisite event furniture with our Cresence Armchairs taking centre stage.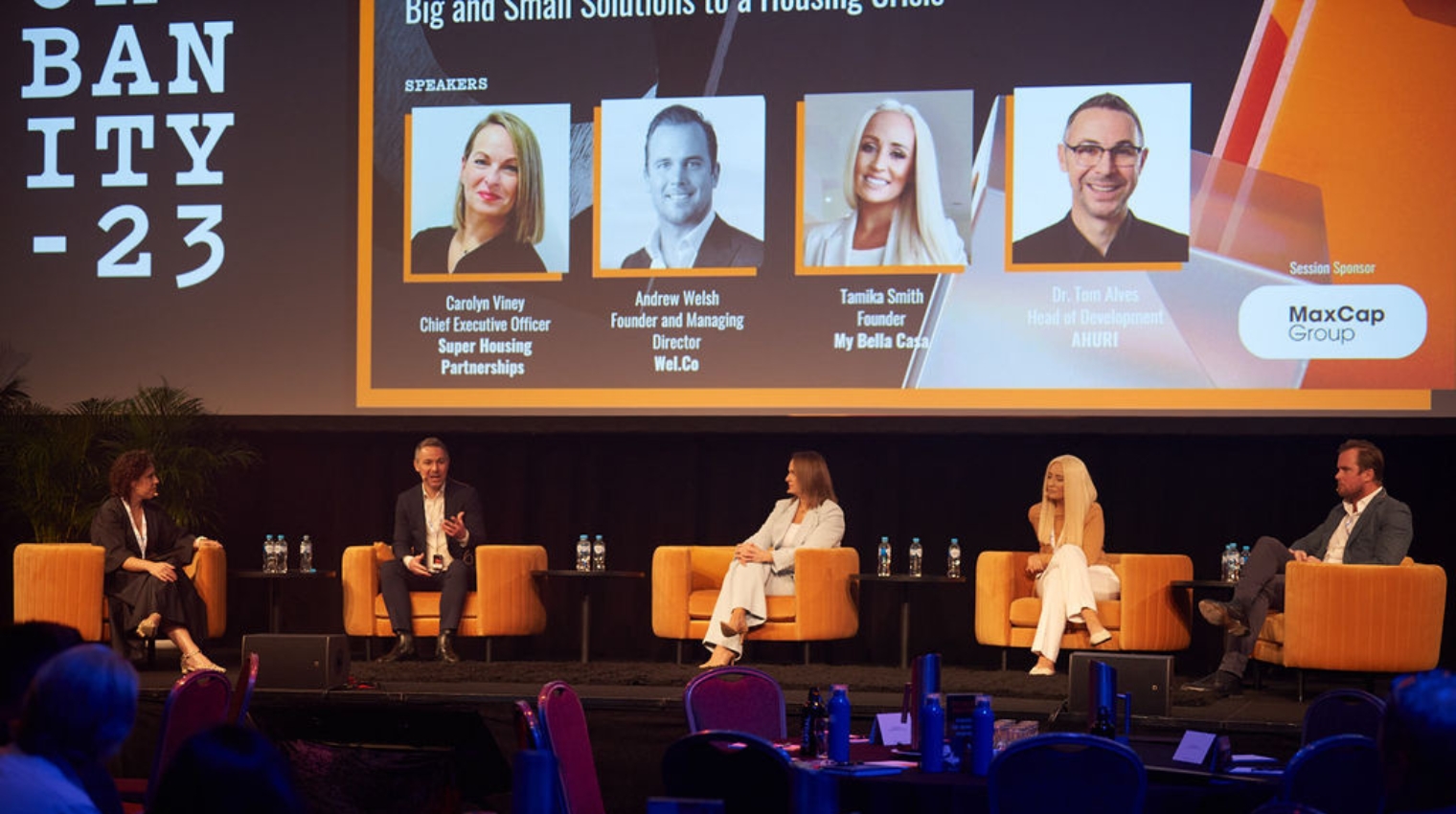 A Shout-Out to Our $10K Styling Package Winner
Before we delve into the insights from Urbanity 2023, we want to express our gratitude to everyone who visited the Valiant Interiors competition stand and participated in our contest, with a special mention to Tom from Coposit, the winner of our $10,000 styling package. Throughout the event, our team had the opportunity to connect with various industry leaders, and we look forward to building lasting connections.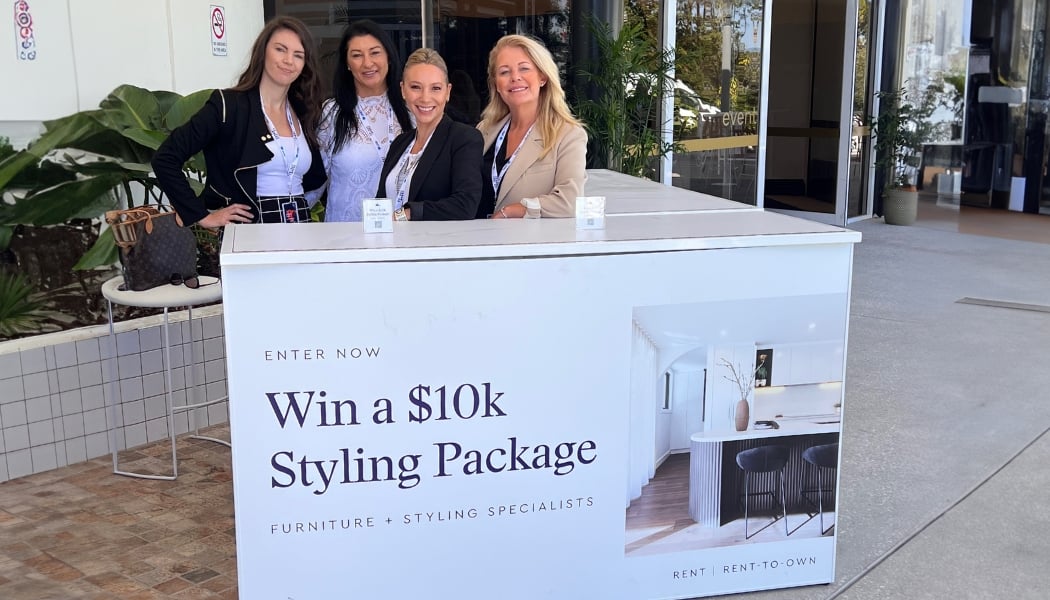 Sustainability: Beyond Buzzwords
One dominant theme at Urbanity 2023 was sustainability. It is no longer a mere buzzword but an essential demand from future urban residents who will share our cities. The conference stressed the urgency of weaving sustainability into every aspect of urban development, from initial construction to daily operations and maintenance. Key concepts such as green building design, renewable energy integration, and electric mobility solutions took centre stage as critical components of this transformative journey.
Valiant Interiors deeply resonates with this theme. We understand the imperative of sustainability, and we have taken significant steps to contribute to climate action. Our commitment goes beyond words - we measure our annual environmental footprint, managing our carbon emissions by funding climate projects through Trace, effectively offsetting 100% of our CO2 emissions.
Our passion for sustainability extends to waste recycling, energy efficiency, paperless operations, and supporting the circular economy through our innovative furniture-as-a-service model. In January 2023, Valiant embarked on a transformative journey towards B Corp Certification to align our practices with sustainability and social impact, further solidifying our dedication to a greener future.
Elevating the Urban Experience
Urban living has evolved into a holistic experience, a recurring motif at Urbanity 2023. The focus is on reimagining urban living through innovative amenities and partnerships. Today's urban developments are vibrant hubs of culture, entertainment, and convenience, offering rooftop gardens, co-working spaces, community kitchens, and wellness centres. These transformative amenities breathe new life into our cities, making them more enticing and dynamic places to reside.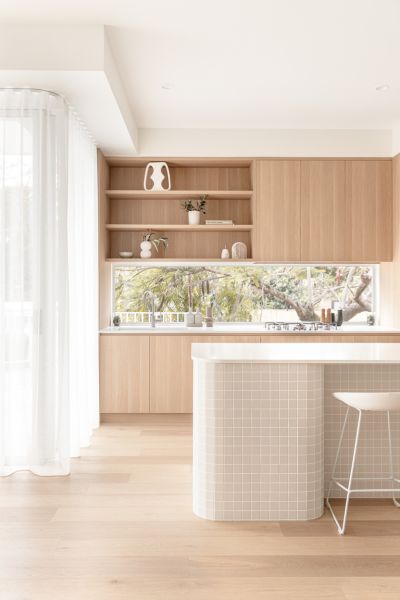 Our services cater to modern urban dwellers by providing flexible furnishing solutions. Our furniture is not only stylish but also functional, enhancing the overall living experience. We foster a sense of community through our furnishings, creating inviting communal spaces that encourage interaction and shared experiences among residents.
Jo-Ann, VIC Interior Sales Manager, reflects on the evolving urban experience: "Urbanity 2023 reinforced the importance of creating vibrant and dynamic urban living spaces. Our services are uniquely positioned to enhance this experience by providing flexible and functional furnishing solutions, fostering community, and making urban living more inviting than ever."
Building Stronger Communities
Urbanity 2023 emphasised the rise of community-centred developments. These spaces promote a sense of belonging and shared responsibility among residents. The approach revolves around creating neighbourhoods that encourage walkability, integrate green spaces, and provide easy access to essential amenities like schools, healthcare, and recreational facilities. By placing people at the centre of design, real estate professionals actively nurture social interaction and establish vital support networks for residents.
As we reflect on the insights from Urbanity 2023, one thing is abundantly clear: the future of urban living holds immense promise. It's an era filled with exciting opportunities to redefine how people connect with their cities and communities. The conference illuminated not only the challenges facing the property industry but also the extraordinary prospects for creating sustainable, interconnected urban landscapes. Sustainability, an elevated urban experience, and nurturing communities have emerged as the driving forces shaping urban development.
Clara Hinch, Valiant Interior Sales Manager QLD, was deeply moved by the Nightingale Project presentation, stating, "The Nightingale Project presentation was extremely interesting." She found it profoundly inspiring to witness the dedication and collaboration of individuals striving to create sustainable, affordable living spaces that promote community and comfort, despite numerous obstacles. In her words, "The liveable spaces were thoughtfully put together so that community could foster and living in the housing was comfortable and compact." Clara noted.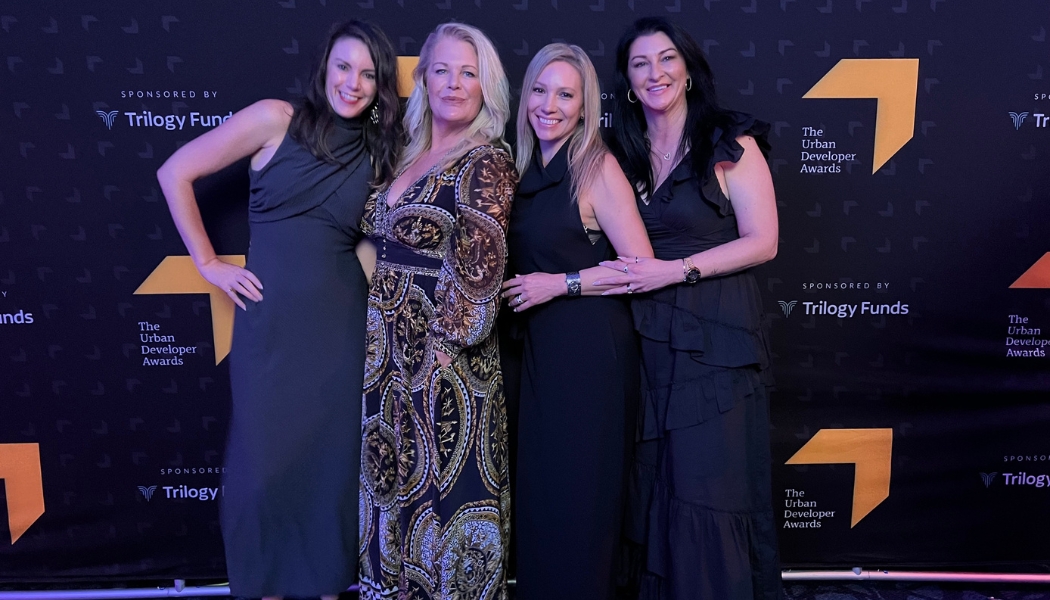 Embracing Innovation and Collaboration
Our Valiant Interiors team leaves Ubranity 2023 with profound inspiration and determination to lead innovation in the urban development sector. Marcella, NSW Interiors Sales Manager, expressed her enthusiasm for the Urbanity Conference, stating, "I always enjoy being part of the Urbanity Conference. It is wonderful to meet colleagues in an industry that we are all so passionate about. The level of content and speakers just gets better every year. You can't help but walk away feeling inspired" We remain steadfast in our commitment to fostering continued collaboration with industry visionaries, tirelessly working to create exceptional and inviting living spaces - a mission that perfectly aligns with the visionary spirit of Urbanity 2023.
How Valiant Interiors Can Elevate Urban Developments
Valiant Interiors is your trusted partner in enhancing urban living. We offer a range of services that perfectly align with the visionary themes of Urbanity 2023:
Flexible Furnishing Solutions:
We offer flexible rental packages, property styling services, turn-key furniture packages, and Style Now Pay Later options to meet your residents' evolving needs. Our tailored solutions cover furniture styles, customisation, short-term or long-term needs, scalability, budget constraints, sustainability, maintenance, online management, delivery and installation, and compliance with regulations. Renting from Valiant ensures efficient and effective furnishing, maintaining a healthy cash flow.
View our extensive suite of services
Stylish and Functional Spaces:
Our furniture not only looks great but also enhances the functionality of urban living spaces, making them more comfortable and practical for everyday use. Our expertise covers a wide range of interior styles; there's no style we can't handle!
Community-Centric Approach:
We foster a sense of community within urban developments, creating inviting communal spaces that encourage interaction and shared experiences among residents.
By partnering with Valiant Interiors, builders and developers can enhance the urban experience for their residents, creating vibrant and attractive places to live that cater to the evolving needs and desires of modern urban dwellers.
Urbanity 2023 has illuminated the path toward sustainable, community-centred, and experience-enhanced urban living. Valiant Interiors is poised and passionate about aligning with this vision, serving as a dedicated partner to help bring it to life.