Dark, Bold, & Broody.
MULTI-AWARD WINNING STYLE

Client Charmichael Build | Location Palm Beach, QLD | Photographer Kristian Van Der Beek & ABI Interiors
Discover ONYX,
an exquisite 5-bedroom Palm Beach residence inspired by the aesthetics of Melbourne. W
elcoming you with breathtaking dark features and a warm, organic ambiance. In recognition of its outstanding qualities, this remarkable project secured two prestigious accolades at the 2023 Queensland HIA Interior Design Awards: Large Property Styling Project and QLD Property Styling Project of the Year.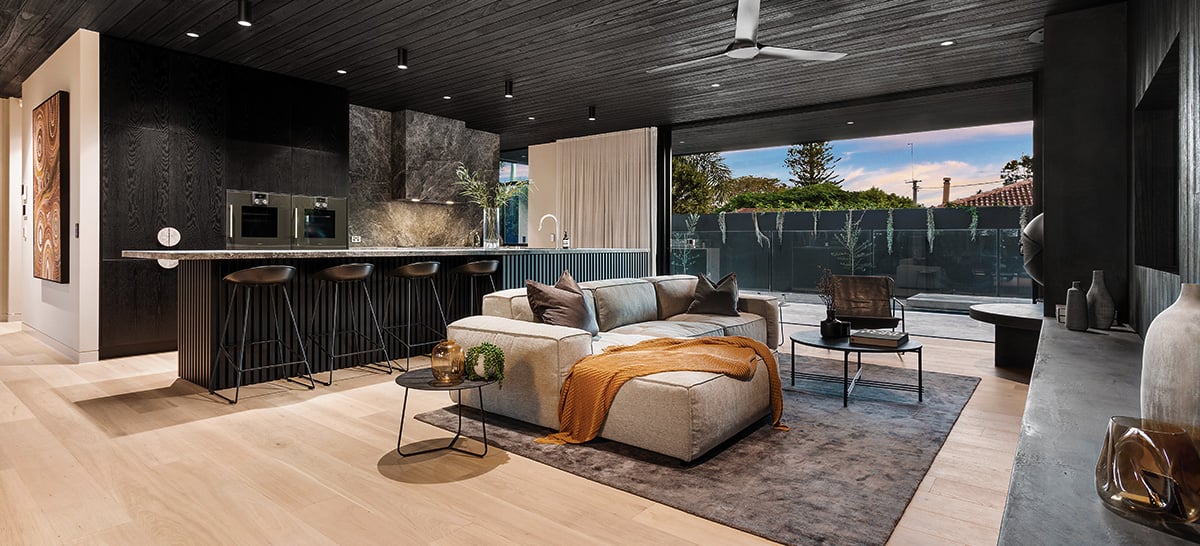 As you step inside, you'll be captivated by the property's stunning dark elements, featuring a carefully curated palette of black textures that gracefully adorn the interiors. The minimalistic and earthy furnishings have been thoughtfully chosen to complement the grand architectural design, creating a truly captivating space.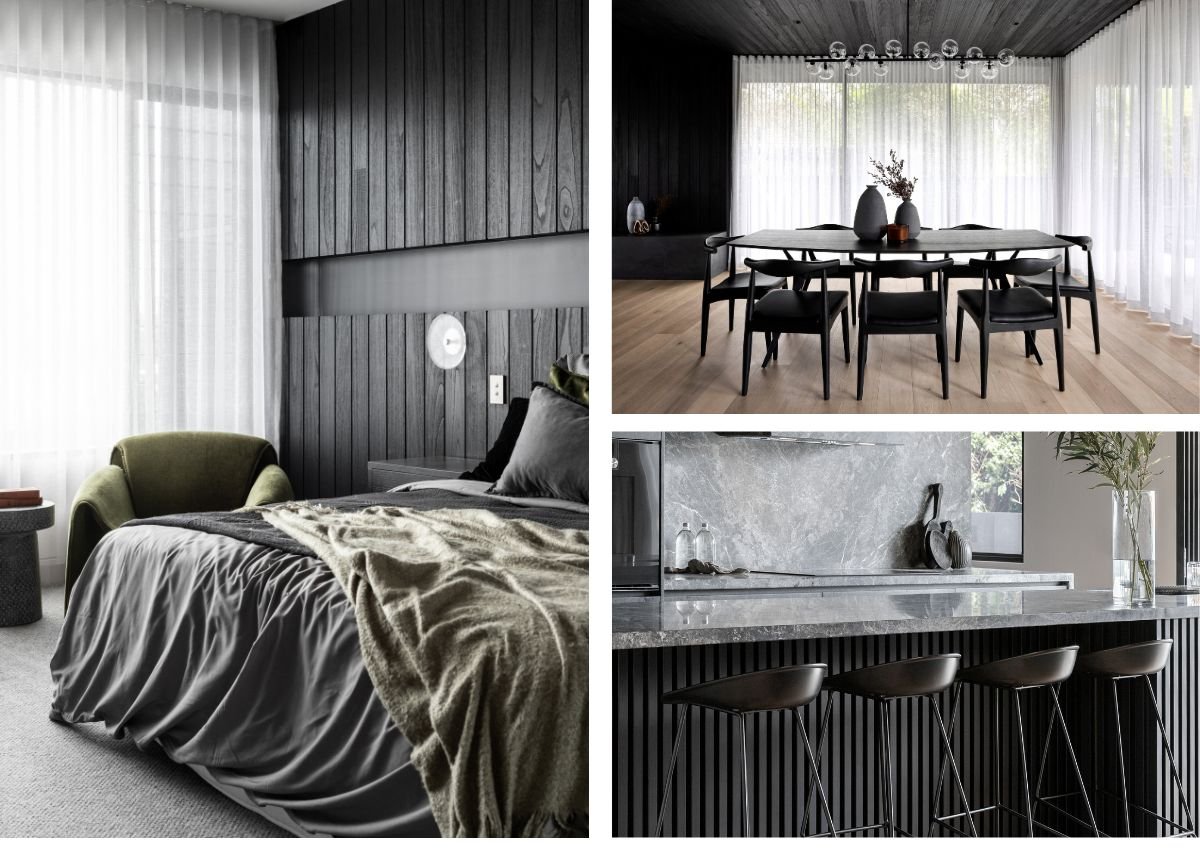 The interior's various shades of black textures seamlessly merge with the minimalistic, earthy furnishings, forming a delightful union that complements the magnificent structure. These rich, dark, and earthy tones harmonize effortlessly with the surrounding sandy dune desert landscape. ONYX is an authentic design spectacle that effortlessly captures your attention, thanks to the expert property styling by Valiant Interiors, turning it into an irresistible haven of allure and sophistication.