Luminous Oasis
CRAFTING WARMTH IN LIGHT-FILLED, SPACIOUS INTERIORS
In our recent project, our primary objective was to craft an interior that exudes a sense of lightness and welcome, perfectly complementing the property's finishes. We found inspiration in the captivating sandstone wall at the home's entrance, which guided us to create an inviting ambiance throughout. Our approach involved seamlessly blending light fabric furniture, distinguished by their warm timber frames, to establish a cozy yet airy atmosphere. To infuse character and warmth, we introduced splashes of burnt oranges, blues, and greens, imbuing the space with a sense of friendliness and comfort.
Client: Icon Homes | Location: North Turramurra, NSW | Photographer Charlotte Camilleri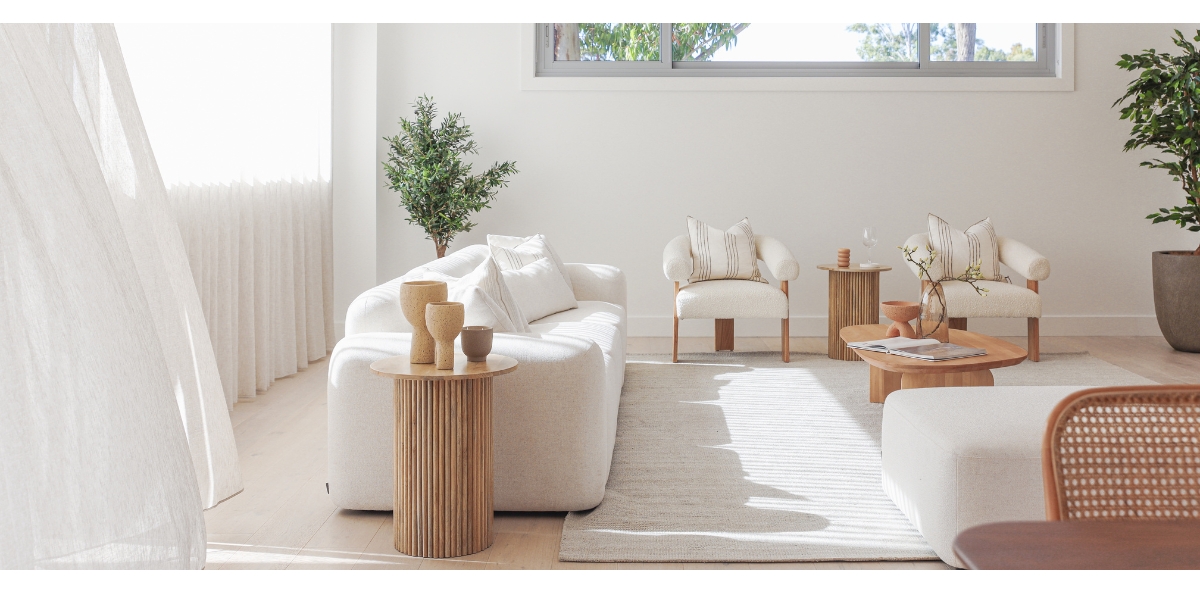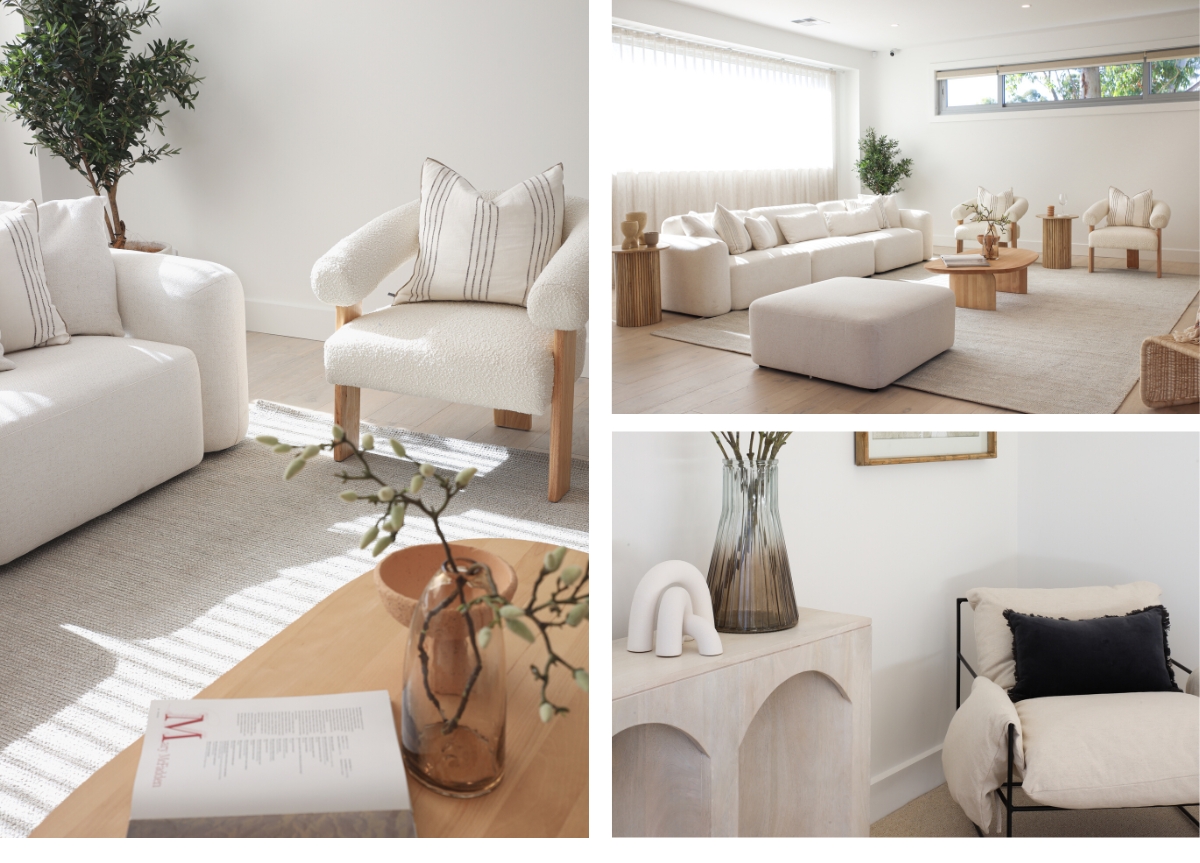 One of the challenges we encountered was furnishing the generously proportioned rooms while maintaining a harmonious flow. To overcome this, we strategically positioned each piece to create an unobstructed and seamless layout, enabling a fluid transition between spaces. This approach resulted in an open and spacious environment that invited a natural flow and movement.

Throughout the design process, we placed great emphasis on incorporating natural materials and a warm color palette. This thoughtful selection not only echoed the sandstone inspiration but also resonated with our client's vision for a family-oriented abode. The end result exceeded our client's expectations, as we transformed their vision into a tangible reality – a family home that radiates comfort, invitation, and a harmonious connection between space and design.